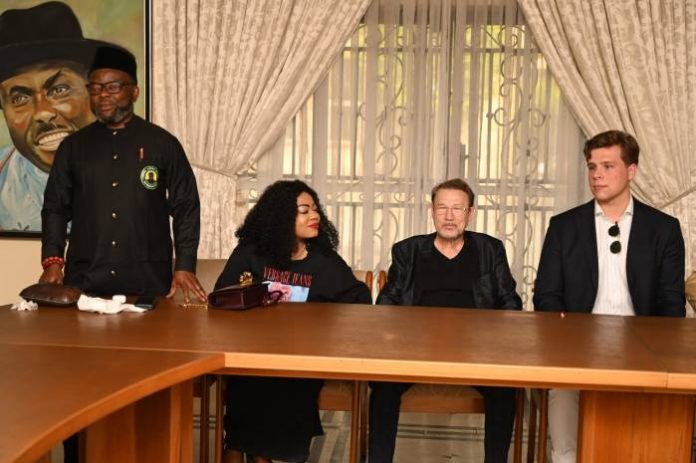 Comrade Sunny Ofehe, a governorship candidate of Young Progressive Party (YPP) in Delta State, has urged Chief James Onanefe Ibori, to use his connections to create a level playing field for all governorship candidates in the state.
Ofehe made this statement during a consultative visit to Chief James Onanefe Ibori, a former governor of Delta State, in Oghara, his ancestral home over the weekend.
He said that he went to see Ibori to seek his fatherly counsel as a man who is well-respected in Delta State politics and to advance his campaign to become governor of the oil-rich state in the March 11 general election of 2023.
He noted that Ibori, despite being a PDP chieftain, is anticipated to play a significant role in mobilising key players and gladiators as a statesman toward the election of the state's new governor in 2023.
Ofehe urged him to use his connections to create an environment where all potential governorship candidates of Delta State could present themselves and what they could bring to the state in the run-up to the state's March 11 governorship election.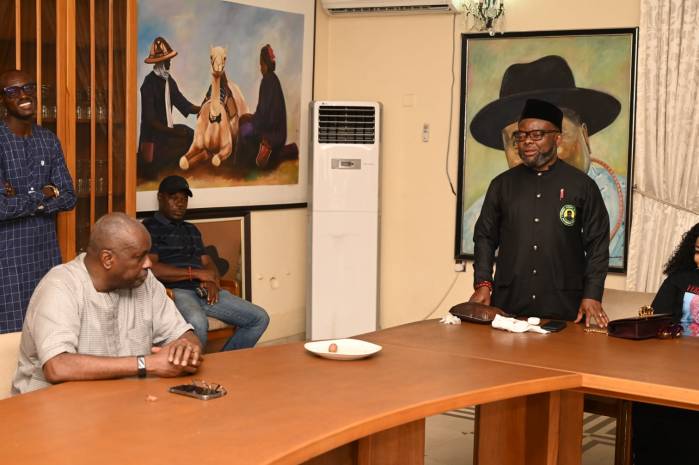 The YPP guber candidate said that the government of Delta state was underutilizing the state's potential in terms of its human and natural resources.
READ ALSO: NAFDAC Shuts Vegetable Oil Outlet In Kano State
He also expressed displeasure that, as the nation's top producer of crude oil, Delta state was expected to compete with Rotterdam in the marine industry and establish itself as the nation's maritime hub.
Ofehe stated that if elected governor in the general election, he would capitalise on the business opportunities in the Ethiope River, the deepest river in Africa, and turn it into a hub for domestic and foreign tourists.
He said that while Delta state was richly endowed with a variety of potentials, it lacked strong leadership, and consequently, successive governments have not been able to capitalise on those enormous potentials to improve the lot of the people.
In his own words, "There is no place in the world where I have seen four sea ports within a radius of a 110-kilometer distance from one another and the state is not benefiting from it. We have what it takes to rival Rotterdam and perhaps even take over as the world's centre for maritime activity. Our coastline is 165.12 km long, but we haven't dealt with the fish or other marine possibilities yet. I was in the Gbaramatum Kingdom, where despite the fact that we are the nation's largest producer of crude oil, the residents lack access to basic water supplies. We passed through numerous oil wells, flow stations, and manifolds while I was there. Nigeria is currently the eighth largest crude oil exporter because we are the largest producer of crude oil.
"I told my people in the car as we approached that the Ethiope River is the deepest inland waterway in all of Africa. It is regrettable that we are not utilising the commercial opportunities that are available to us in this area of the larger picture.
He said that Delta State shares the same typography as Rotterdam, which has the highest concentration of tank farms worldwide despite not producing crude oil and the busiest port in the world. He asserted that with the right leadership, the state's four seaports can be rehabilitated and put to proper use through FDI.
According to Ofehe, an environmental activist with more than 30 years of experience in the civil society sphere, when Shell, Chevron, Mobil, Exxon, and Agip first entered the country in 1958, they promised to turn the oil-bearing states into Rome, Paris, Amsterdam, and New York, but "60 years down the lane what we have is increased poverty and increased environmental degradation and these are sad realities."