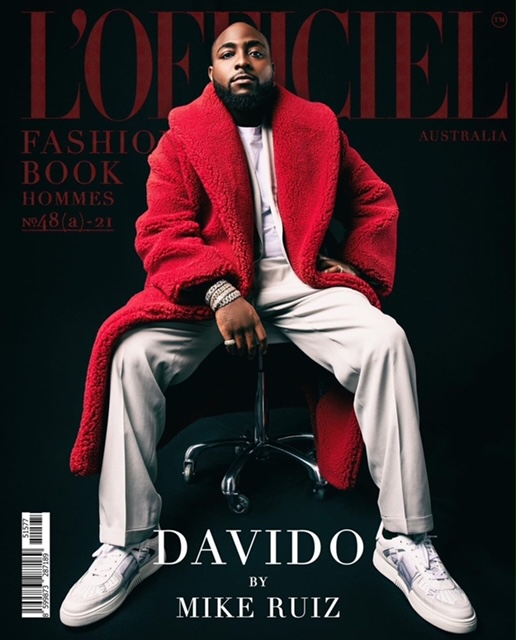 Nigerian celebrity artiste, Davido, on the cover of this month's issue of Australian magazine, L'Officiel.
The music star talked about the EndSars protest, his love for music, international recognition, politics, his new album, humanitarian work and many other things.
On his new album, he talked about making music to be happy, who will be featured in his new album and it is expected to drop by February 2022.
He says, "The producer, Timberland. There's this new catch from New York. His name is Cappella Grey. He's amazing. A couple of new artists from Nigeria too. This dude called Lojay. Have you heard of him? This dude from South Africa called Focalistic, he's going crazy."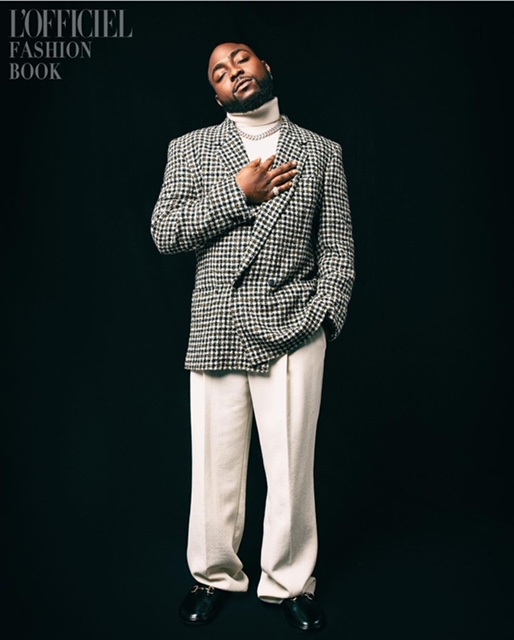 READ ALSO: Benue Assembly Condemns Demolition Of Residential Houses By Nigeria Airforce In Makurdi
On his involvement with the EndSARS movement, he said it was probably the first time in his generation that he saw people come out and protest like that.
"I wasn't there as a leader of any movement, I was there as a citizen that was also worried about what was going on."
"I personally don't really have no police trouble because of who I am, but I see that from the people on a daily. It was something I really had to get involved in."