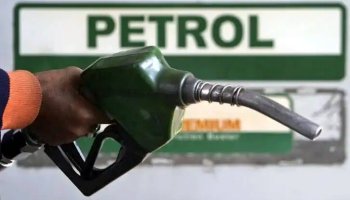 The Coalition of United Political Parties (CUPP) on Thursday described the recent hike in prices of petroleum products as insensitive and wicked infliction of pains on Nigerians.
The Coalition made its views known in a statement signed by its Co-Spokesman, Comrade Mark Adebayo.
Adebayo said the government has, time and again, demonstrated that it lacked empathy for the suffering of the citizens.
He urged the Buhari-led government to immediately revert the pump price of petrol to either the N123.00 per litre that it was reduced to during the COVID-19 lockdown or, better still, make it N100.00 flat per litre.
According to CUPP, reverting to the old price would help cushion the combined negative effects of COVID-19 pandemic and the badly managed economy of the country.
READ ALSO: Fuel price may go up soon
It noted that the economy had been so badly mismanaged due to the government's obvious incompetence and humongous corruption.
It stated further: "Such an increase at this time is not only ill-advised but also reprehensible and unpardonable.
"What the government should do is find a solution to the burgeoning economic crises of the country and not aggravate an already desperate situation for the mass of Nigerians. It is wicked ambush against Nigerians."
Recall that the Petroleum Products Marketing Company (PPMC), had on Tuesday adjusted ex-depot price of petroleum products upwards.
The PPMC in a memo signed by its Manager, Sales, Mohammed Bello, in Abuja, announced a new ex-depot price of N138.62 per litre of petrol, N160 per litre and N165 per litre, for diesel depots in Lagos and Oghara respectively and N160 per litre of kerosene.
Following the increase in the ex-depot price of fuel, the Independent Petroleum Marketers Association of Nigeria (IPMAN), on Wednesday directed its members to commence selling of petrol at N150 per litre.