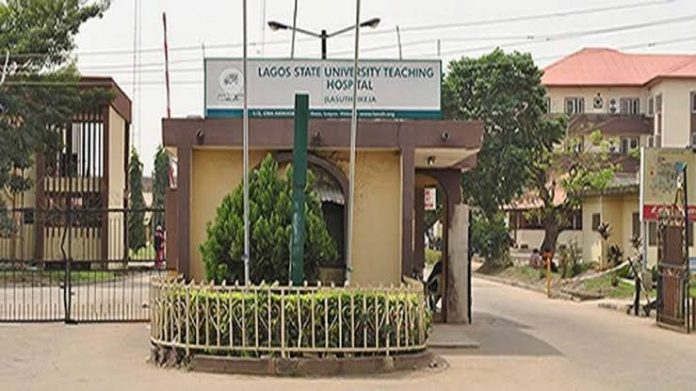 Lagos University Teaching Hospital (LUTH) has placed 12 healthcare workers, including doctors and nurses in isolation following their coming in contact with a COVID-19 patient.
This was made known by the Chairman of the hospital's Medical Advisory Council, Prof. Wasiu Adeyemo, while speaking to journalists on Tuesday.
According to him, the 12 workers might have had contact with a patient, who died of COVID-19 at the hospital last week.
Adeyem, who interacted with journalists when the Presidential Taskforce on COVID-19 visited the hospital, however, stated that none of the hospital's doctors and nurses were unnecessarily exposed to the deceased COVID-19 patient.
READ ALSO: Don't Come To LUTH For Suspected Case Of COVID-19 Test – CMAC Chairman
"The issue now is that once the patient is positive, everyone seems to be worried. We have identified about 12 of our staff that might have had contact with the diseased patient, and they are all under surveillance. This (Tuesday) is the fourth day and they are doing well," he said.
Meanwhile, the Chief Medical Director of LUTH, Prof. Chris Bode, told the task force that a 60-bed isolation centre in the hospital was ready to admit COVID-19 positive cases.
He said, "We have put together a newly furnished block of four wards, each one containing 30 beds. We have 60 beds altogether now, we have enough personal protective equipment and a lot of what we need to start admission of COVID-19 positive patients in Lagos."