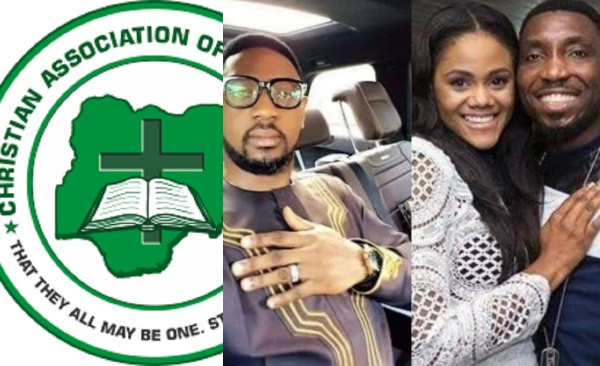 The Christian Association of Nigeria, CAN, has reacted to the court judgment involving Pastor Biodun Fatoyinbo and Busola Dakolo, saying the case has put a dent on them.
The Christian body asked both parties to put the past behind them and embrace peace.
Recall the case was dismissed by the court sitting in Abuja on grounds that it was empty and full of sentiments.
Speaking, Pastor Bayo Oladeji, media aide of the President of Christian Association of Nigeria Revd Samson Ayokunle, revealed that the allegation put a dent on the image of the Church in Nigeria.
READ ALSO:  Court Throws Out Busola Dakolo's Rape Case Against COZA Pastor, Fatoyinbo
"While we note that the image of the Nigerian Church and its leadership was dented before and during the court proceedings, CAN urges Pastor Fatoyinbo and Mrs Dakolo, to put away all that transpired and reconcile.
"The Church preaches forgiveness and reconciliation, and that is our position as the umbrella body of Christians in the country.
"We begrudge neither Pastor Fatoyinbo nor Busola Dakolo, and urge them to extend a similar hand of love and fellowship to each other" he said.