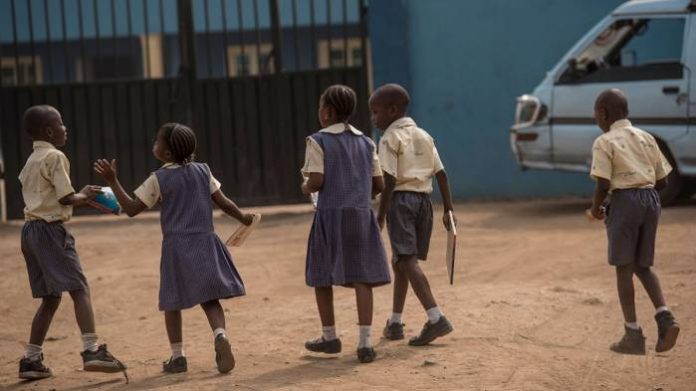 Gombe state government has announced that schools will resume on October 5 across the state.
However, the government said boarding students are to return to school on October 4, preparatory to the resumpyoon of classes on October 5.
READ ALSO: Yemi Alade Joins The List Of UNDP's Goodwill Ambassadors
Schools in Gombe were shut down in March as a result of the Coronavirus virus outbreak.
Briefing journalists onThursday, in Gombe, the state's Commissioner of Education, Dr Habu Dahiru, said the resumption date of Oct 5 covered all primary, Islamiya and Tsangaya Islamic schools.
The commissioner urged school administrators to continue observing all the COVID-19 protocols through the use of Face masks and observing social distancing, as well as measuring body temperature with infrared thermometers.
He also stressed the need for all schools to establish school health committee to see to the implementation of health related protocols.
The commissioner stated that the ministry would engage proprietors of all private schools and all stakeholders to ensure they keyed into safe resumption programme of the state government.