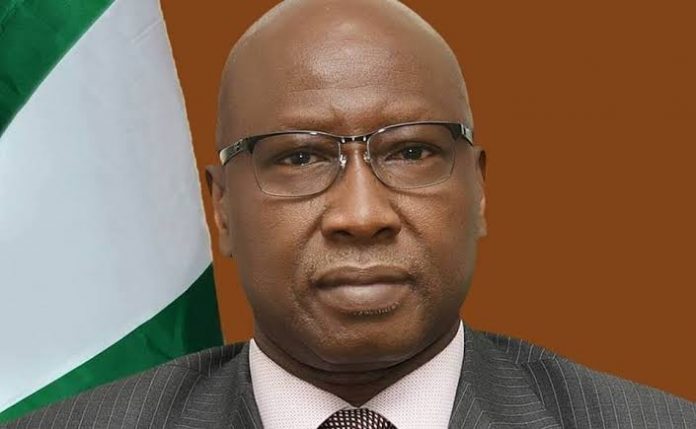 As the 14 days lockdown imposed on Lagos, Ogun and the Federal Capital Territory draws to an end, President Muhammadu Buhari is expected to give further directives before the end of the week.
Recall that the President had, on March 29 ordered a total cessation of movements in the FCT, Lagos and Ogun states following the rise in COVID-19 cases in the country.
In his nationwide broadcast, he said the lockdown would enable government to trace and treat those who came in contact with people infected with the infectious disease.
Addressing a press conference at the Lagos State Government House, Marina, on Tuesday, the Presidential Task Force on the Control of COVID-19 and Secretary to the Government of the Federation (SGF) Boss Mustapha, hinted that Buhari would before the end of this week decide whether to extend the 14 days lockdown in the areas.
Mustapha said, "This is part of the consultation. We are looking at the objectives set when the lockdown or quarantine declaration was signed by the President and other states.
READ ALSO: Buhari Signs COVID-19 Regulations To Enforce Lockdown In Lagos, Others
"Before the end of the week, we will do an evaluation to see how the set objectives are being met. At the end of the evaluation, the second stage of implementation and advise will go to Mr President.
"He and he alone will take the decision as to whether the lockdown will either be extended or stopped at the expiration of 14 days because in his address to the nation, he did say 14 days in the first instance; so, it's open."
The SGF noted that the lockdown was not a punitive measure against Nigerians but a precautionary measure to curtail the spread of the coronavirus.
He disclosed that as a way to cushion the effects of the lockdown on the poor, physically challenged and elderly, the President had approved the release of 70,000 metric tons of grains from the strategic grains reserve.
The COVID-19 Taskforce Chairman commended Lagos for its response mechanism adding that other states had a lot to learn from the organisational structure and preparedness of the state.