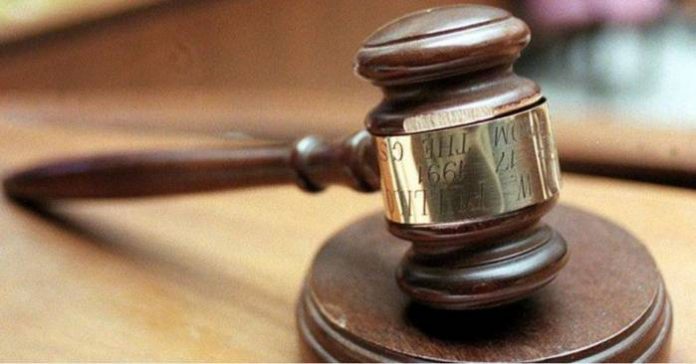 A Wuse Zone II Magistrates' Court on Friday sentenced two brothers; Blessed Habila and John Habila, to two months imprisonment for stealing cement worth N28,200.
The News Agency of Nigeria (NAN) reports that the convicts were charged to court by the police on a two-count charge of criminal conspiracy and theft by servant.
The Magistrate, Sadiq Muhammed, sentenced them after they pleaded guilty to the allegations.
Muhammed stated that the convicts having pleaded guilty to the allegations brought against them by the police would be sentenced according to the law.
He said, although, the defence counsel had told the court that they were first time offenders, but they did not show any form of remorse and must be punished according to the law.
READ ALSO: Pope's Post-surgery Recovery Progressing – Holy See Spokesperson
"I have listened to the plea by their defence counsel but the convicts did not show any act of remorse.
"Although, the items stolen were recovered and are with the police. In view of this, I hereby sentenced you both to 1 month imprisonment on each count charge," he said.
He further stated that the prison term would run concurrently.
The Magistrate, however, gave them an option to pay a fine of N10,000 on each count charge, making N20,000 on the two-count charges brought against them.
The Prosecutor, Mayowa Adefioye, had earlier told the court that the convicts stole six bags of cement at a construction site where they both worked as security guards and labourers.
He said the case was reported at the River Park Police Division by one Omo-Obi Oghoghomena on June 8.
According to him, the offences they committed contravened the provisions of Sections 97 and 289 of the Penal Code.
The Defence Counsel, Peace Christopher, however urged the court to temper justice with mercy, describing the convicts as dedicated labourers in the complainant's site before the incident.
He said the convicts were first time offenders and had other dependents they catered for, sending them to prison will rather cause them more harm.
He therefore pleaded with the court for lenient jail term or commit them to community service. (NAN)