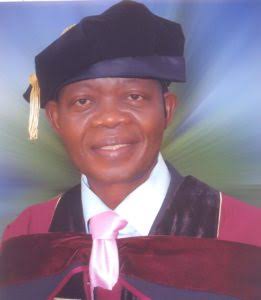 From the time candidate Bola Ahmed Tinubu was declared President-elect by the Independent National Electoral Commission (INEC) he would have been inundated with visits and proposals by those seeking to get the first leg in with his impending administration. They are the Lobbyists selling ideas and also some pitching for procurements – the suppliers of goods and services. They are both local and foreign, each wanting to be early bird in the bazzaar that they envisage will soon be declared in the flush that follows the inauguration of new men and women of power, particularly at the federal level which controls a large chunk of the nation's resources.
It is therefore not surprising that internationally exposed political personalities, turned influence peddlers, will join the fray seeking a portion of the cake.
It is in this context that one would like to advise our new President, Asiwaju Bola Ahmed Tinubu, to be wary of foreign do-gooders and self-serving  lobbyists with offers of assistance to the new administration, projecting dubious altruistic inclinations.
Former British Prime Minister, Mr. Tony Blair, exemplifies this category of foreign lobbyists, seeking to parley their international visibility – for good or bad – to ingratiate themselves as friends of the new sheriff in town (apology to Femi Adesina) Bola Tinubu.
It is against this backdrop that one would like to interrogate the aggressive lobbying of the Tinubu presidency by Mr. Tony Blair, who visited the then President-elect, Tinubu,  on May 23, 2023 at Defence House, Abuja, ahead of his May 29, 2023 inauguration.
Mr. Blair, founder of Tony Blair Institute for Global Change,  who was received by Tinubu, in company of then Vice President-elect Kashim Shettima and House Speaker, Femi Gbajabiamila, now Chief of Staff to the President, among others, had proposed to help the new administration in actualizing its priorities. Blair  had pledged: "we would like to help in any way with your administration'' in response to which Tinubu had enthused about how Nigeria can benefit from the ''amazing work of the Institute."
By using the effusive superlative, "amazing," to describe the work of Tony Blair Institute for Global Change, President Tinubu projected embrace, even if tentative, of whatever Tony Blair has sold or seeking to sell to the President. As Lord of Lagos politics, Tinubu can be seen, at best, as a regional champion considering that at a point, he controlled the states in the Southwest, but as president of Nigeria, he is entering the Big League and playing at international level. The dynamics are different, just as the mobilisation strategies of foreign lobbyists are more sophisticated and sometimes carry subtle pressure. I will not want to use the word blackmail. 'Leaning' on leaders of developing countries by those from the West is often part of the strategic package of getting into the power loop in such countries. It is international power play, laced with intrigues. One of the strategies of lobbyists in projecting their credibility with clients as persons of influence with the target of interest is intimate power pictures.
I once visited the office of an American lobbyist on Capitol Hill in Washington D.C. His reception has a gallery of pictures with powerful members of Congress, apparently to wow his prospective client of his clout with the Congressional leadership.
I gathered that people pay good money to get invited to some events purposely to be able to get these power pictures. It is called 'Photo-Op' (Photo Opportunity) from Paying for Access. But in African countries foreigners get cheap access to the political leadership, an apparent fallout of the complex suffered by many African leaders.
READ ALSO: Tinubu Appeals To APC Senators-elect To Abide By Party's Zoning Arrangements
Tony Blair played the Photo-Op with his May 23, 2023 meeting with Tinubu, Shettima and Gbajabiamila as the picture with three most powerful leaders in the new Nigerian government was prominently displayed on the front pages of many newspapers, including 'The Nation' and the 'Nigerian Tribune' on Wednesday, May 24, 2023, giving public testimony to what can be considered as underserved cheap access and reverence accorded the former British Prime Minister. One wonders which office – Tinubu's Media office or Tony Blair Institute – promoted the prominent publication of that picture in the media.
Mr. Blair had also been featured as a guest speaker at the induction of new and returning governors organized by the government in Abuja, indicating the extent of his in-road into the Nigerian government.
Going forward, the Tinubu presidency must guard against  being sold a bogey. Mr. Blair's antecedents of imperial, condescending relationship with African countries should also not be lost on the new  administration which may erroneously see a Tony Blair publicly flaunted relationship as a foreign legitimacy reinforcement strategy.
It will be recalled that as British Prime Minister between 1997 and 2007, Mr. Blair, bent on perpetuating British imperial hegemony on Zimbabwe, had relentlessly waged economic, political and diplomatic war against Zimbabwe when he failed to pressure President Robert Mugabe into abandoning the programme of returning lands appropriated by the tiny minority of White Settlers to native Zimbabweans. He orchestrated sanctions against Zimbabwe and brought the economy of that country to ruin because President Mugabe will not bow to his imperial dictates. This is the Tony Blair trying to ingratiate himself with the Tinubu presidency.
It is also relevant to advert the Tinubu presidency to the sales pitch of another former British Prime Minister, Boris Johnson, who as guest speaker at the 16th Osigwe Anyiam-Osigwe Lecture series on March 27, 2023, in Lagos, had urged Nigeria to tap into his expertise  in mass transportation as Mayor of London and his other experiences as prime minister.
While it is the reality that Nigeria is facing serious challenges and needs all the assistance it could get, but the situation is not that hopeless such that the Tinubu presidency will project its leadership, perhaps inadvertently, as ready to lie prostrate before some foreign do-gooders posturing as being  on a rescue mission to the nation.
The perception must also not be created that Nigeria is willingly offering itself as a cheap financial rehabilitation home for retired British Prime Ministers.
* Dr. Bisi  Olawunmi, Senior Lecturer, Department of Mass Communication, Adeleke University, Ede, is former Washington Correspondent of the News Agency of Nigeria and Fellow, Nigerian Guild of Editors.  Email: [email protected]   Phone 0803 364 7571(SMS ONLY)