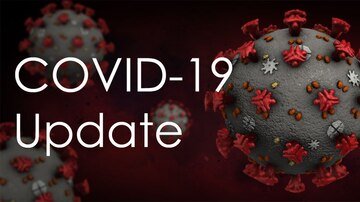 The Nigeria Centre for Disease Control (NCDC) has confirmed 136 additional  Coronavirus infections.
The infections were recorded on Monday, Sept. 28.
According to the agency, three deaths were recorded on the day in review.
The update posted by the health agency on its website said: "On the 28th of September 2020, 136 new confirmed cases and 3 deaths were recorded in Nigeria.
READ ALSO: Correctional Service Boss, PRAWA Urge Nigerians To End Stigmatisation Of Ex-Offenders
"Till date, 58,460 cases have been confirmed, 49,895 cases have been discharged and 1111 deaths have been recorded in 36 states and the Federal Capital Territory."
The NCDC further reported that the 136 new cases were reported from 12 states and the FCT.
The details are as follows: Lagos (71), Rivers (23), Plateau (12), Adamawa (6), Oyo (6), Kaduna (5), Abia (3), FCT (3), Katsina (2), Kwara (2), Bauchi (1), Borno (1), Edo (1)