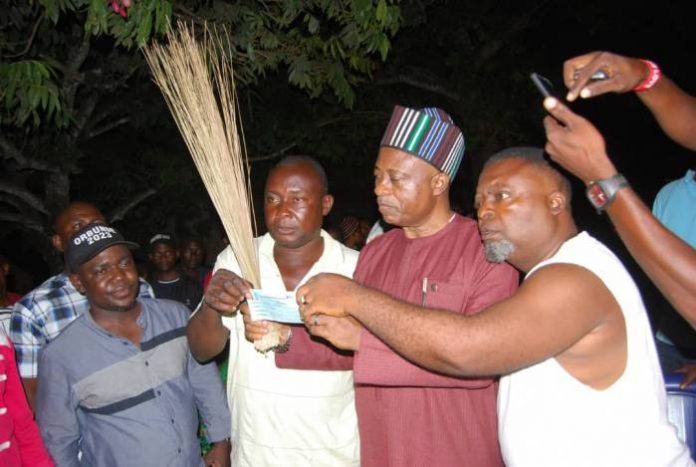 Former Chief of Staff to the Benue State Governor, Samuel Ortom, Mr. Terwase Orbunde, has dumped the Peoples Democratic Party, PDP, and joined the All Progressives Congress, APC.
This is just as the Principal Special Assistant, PSA, to Governor on Culture and Tourism, Mr. Tahav Agerzua, has resigned.
The Next Edition recalls that the former Chief of Staff, Orbunde, had resigned his appointment in September 2021 to pursue his governorship ambition come 2023 general elections.
While his party, the PDP, tried to reduce the number of aspirants and get a consensus candidate to brighten their chances of victory at the election, the former Chief of Staff
was among the many governorship aspirants from Kwande who was not favoured by the zoning arrangement, which favoured Vandeikya local government area.
Aggrieved by the development, Orbunde has decamped to the APC.
He has already registered as a member of the party at Ajio, headquarters of Mbaketsa council ward in Shangev-ya, Kwande local government area, on the 2nd May, 2022 where the APC ward chairman, Godwin Ager, gave him a membership card and a broom.
Orbunde had appreciated the APC for providing him with the platform and opportunity to explore his political future.
READ ALSO: Gruesome Murder Of 2 Soldiers By IPOB/ESN, Callous, Despicable – Army
Before registering with the APC, the former chief of staff reportedly submitted a letter of resignation from the PDP to the ward chairman of the party, Tersoo Ukaa.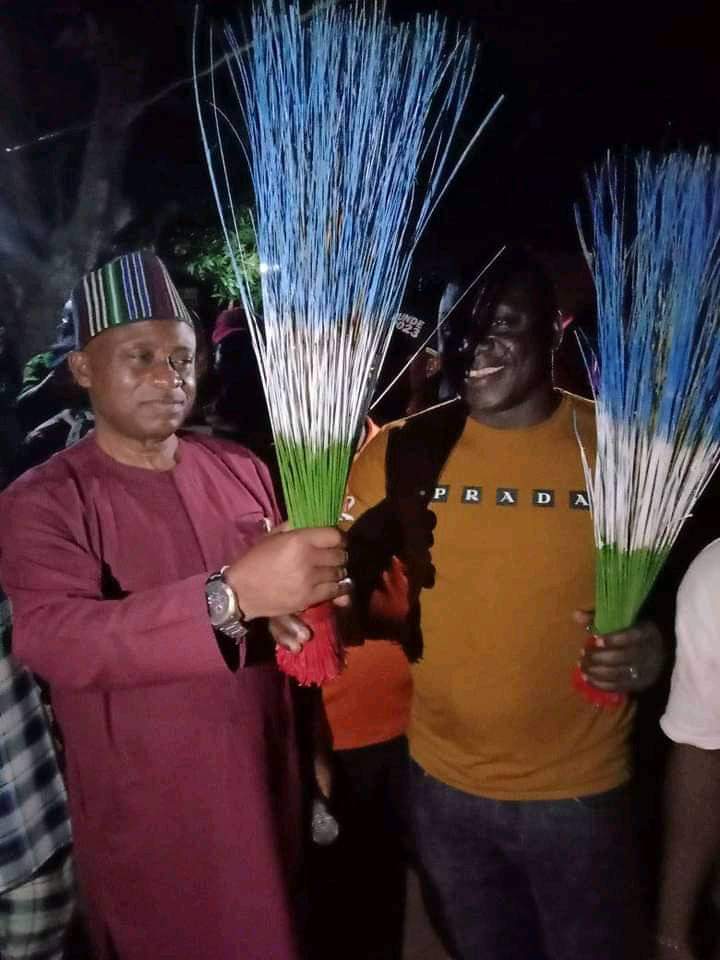 Meanwhile, in a resignation letter addressed to the Secretary of State Government, SSG, Anthony Ijohor ,SAN, Mr. Tahav said "May I refer to your letter reference number S/CAB/SSG/BS/A/9/X11/302 dated 16 September, 2019 conveying my appointment as Principal Special Assistant to the Governor on Culture and Tourism with effect from 13th September, 2019.
"Following recent political developments in the state may I inform you that I have resigned from the appointment conveyed above with effect from today, Wednesday, May 4, 2022.
"The resignation became necessary for me to be able to fully exercise my fundamental Human Rights of Freedom of Association and that of Expression as enshrined in the Constitution of the Federal Republic of Nigeria, 1999 (as amended).
"Please convey to His Excellency, Governor Samuel Ortom, my profound appreciation for the privilege he gave me to serve in his administration. Tahav Agerzua,
former Principal Special Assistant."
Confirming his resignation on phone, on Wednesday in Makurdi, Mr Tahav Agerzua, a close ally of the governorship aspirant, Mr Terwase Orbunde, said Mr Orbunde is fighting for the interest of Kwande and he, Tahav, cannot afford to leave him in the fight alone.