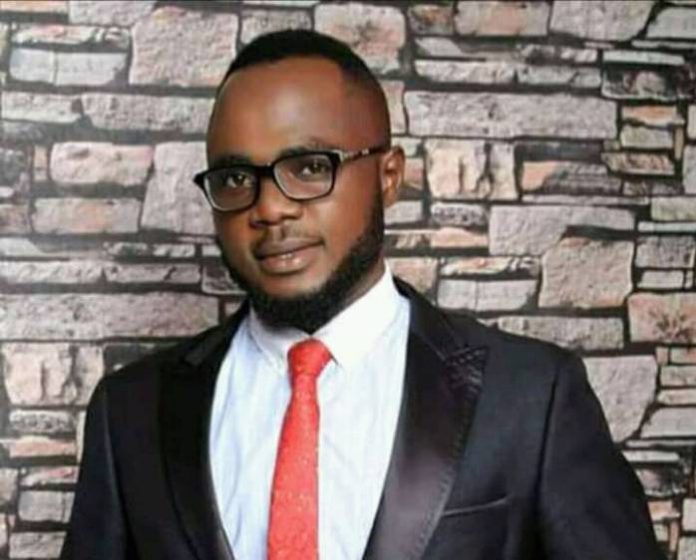 A Coalition of Civil Right Groups has condemned, in strong terms, the continued incarceration of Steven Kefas
The condemnation is coming as a result of the refusal by Justice Mairo Mohammed of the Kaduna High Court 2, Bida Road, Kaduna, to grant bail to Mr. Kefas, who has spent over 60 days in detention.
In a press statement signed by the International Coordinator of Citizens Against Tyranny, Mr. Nze Ugo-Akpe Onwuka and six others, the group said "we wish to condemn the underhand dealings that have kept the accused for so long in prison remand."
Kefas is being held over a Facebook posting which the Chairman of Kajuru Local Government Area of Kaduna state, Mr. Cafra Caino, alleged was injurious to his person and made him an object of scorn among electorates.
He was arrested in Port Harcourt, Rivers State, on May 8, 2019, by operatives from the Kaduna State Police Command, following two petitions: one from Aisha Dikko who was Governor Nasir El-Rufai's legal adviser and now the state Commissioner of Justice and the other from Cafra Caino.
Kefas was accused of using the social media to spread 'malicious falsehood' among others, with the intent to incite members of the public. He was granted bail by a magistrates' court on May 13, 2019 and June 4 was fixed for the commencement of his trial.
In the terms of the bail, the court ruled that Kefas must not be invited or be re-arrested by the police on the matter, pending the disposal of the matter by the court.
Despite the bail, he was re-arrested on May 21, and charged to another Magistrate Court on June 4, using Caino's petition. He was later sent to prison remand, to await hearing on his bail. When the Magistrate Court was about to deliver verdict on his bail application, the case was transferred to High Court 2, presided by Justice Mairo Mohammed.
The groups said they were reliably informed that despite efforts by Kefas' lawyers to secure bail, Justice Mohammed refused, claiming that the accused was engaged in social media posting within the period of the bail.
The group further noted that the judge did not state if Kefas violated the terms of his earlier bail or whether his alleged use of the social media was incriminating, neither was any proof shown that he had used the social media as alleged.
She fixed September 26, 2019 as date for commencement of the trial based on the allegations levelled against him.
The group held that given the treatment Citizen Kefas has been given, he was being persecuted and not prosecuted.
"Consequent on the above, we note that there exists presently a culture of impunity and judicial recklessness that is ably encouraged by Governor El-Rufai, and arising from this unholy alliance between the governor and the judicial arm in the state, the courts have now been turned into an effective tool to silence opposition and punish rights-seeking activists and media practitioners in order to serve as deterrent to others."
They therefore declared that "the continued incarceration of Kefas, who has committed his life to the exposure of injustice and mass killings that have decimated communities and wreaked monumental havoc on ethnic nationalities of the North and Southern Nigeria by foreign terrorist herdsmen, especially in Kajuru Local Government Area of Kaduna State, in our view is illegal and a deliberate ploy by Governor El-Rufai to unleash terror on active voices opposed to his tyrannical disposition.
"We can no longer keep quiet in the face of galloping totalitarianism that is sweeping Kaduna State. To save the state from anti-democratic forces that are committed to keeping Kefas in detention, Nigerians and the international community, especially Amnesty International, should rise and beam its searchlight on the violation of fundamental human rights, including detention of persons deemed as 'enemies' of Kaduna State Government."
They insisted that denial of bail to Kefas by Justice Mohammed was a violation of his Fundamental Human Rights.
The coalition, which noted that Kaduna State was becoming notorious for violent suppression of opposition voices and violation of individual liberties, recalled the unlawful detention of Adara elders who were set free after spending 100 days in prison remand, Dr. John Danfulani, a lecturer with Kaduna State University, Audu Maikori, Dr. Ishaku Damina including journalists and clerics notable among them, Luka Binniyat, and a reporter with Vanguard Newspaper.
The group therefore called on all Nigerians humanitarian and international bodies to rise up and stave off further violation of individual liberties.
They also called on Justice Mohammed to do the needful and grant bail to Kefas.
The coalition include; Citizens Against Tyranny, Bridge-Builders International Network, jOStice4women, Adara Youth Congress, Southern Kaduna Indigenous Peoples Forum, Coalition Against Kajuru Killings and Concerned Nigerians.