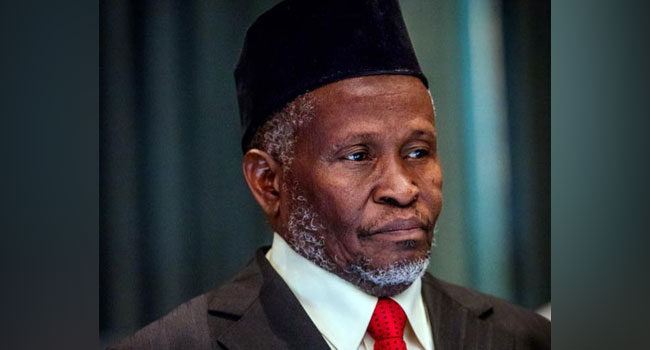 The Chief Justice of Nigeria, Muhammad Tanko, on Monday temporarily suspended governorship appeals from six states in Nigeria going on at the Supreme Court.
The suspension order followed the inability of the security operatives to control the crowd and noise level in the court.
Justice Muhammad led a seven-man panel of justices hearing the appeals from the governorship elections in Imo, Bauchi, Sokoto, Kano, Plateau and Benue States before the hearing was suspended.
READ ALSO: God Will Only Help You If You Help Yourself, CJN Tells New Chief Judges
In an effort to decongest the court and maintain decorum, the CJN ordered that the counsel for each political parties be reduced to five lawyers.
He also granted parties in the case the permission to witness the proceedings, while politicians who were not parties in the appeal were asked to leave the court.
The police had to deploy a dog to assist in the decongestion process and after the directive was carried out the court resumed proceedings.