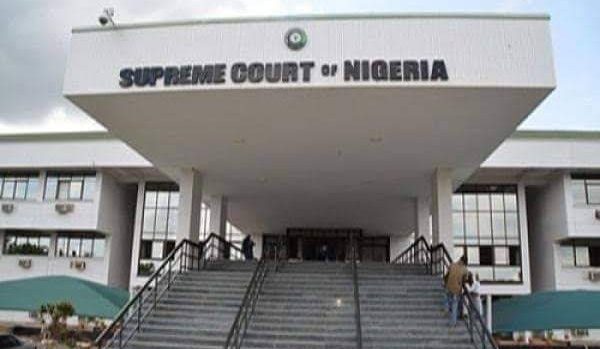 The Supreme Court has adjourned hearing in the Governorship appeals in six states to January 14.
The Chief Justice of Nigeria (CJN) Muhammad Tanko attributed the adjournment to the absence of once of the justices whom he said was indisposed.
READ ALSO: Anxiety As Supreme Court Rules On Fate Of Seven Governors
The apex court had scheduled to hear the appeals from the governorship elections in Imo, Bauchi, Sokoto, Kano, Plateau and Benue States today, January 13.
Earlier in the day, the CJN has ordered a temporary suspension of proceeding due overcrowding and noise in the court room.
The police had to deploy a dog to assist in the decongestion of the court room.
At the resumption of proceedings, the CJN announced the adjournment.