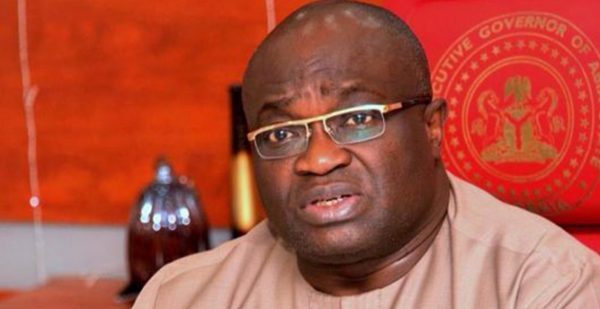 As part of the Christmas and New Year celebrations, Abia State Governor, Okezie Ikpeazu, had pardoned nine persons from the state serving prison terms.
Before Mr. Ikpeazu's gesture, the lucky inmates were serving various jail terms at the Enugu, Aba, Umuahia and Kirikiri prisons.
The NEXT EDITION learnt the nine affected prison inmates were earlier convicted for offences ranging from murder to stealing, advanced fee fraud, and assault by courts in Abia State
Two of the prisoners had their death sentences commuted to life imprisonment, while another female murder convict had her death sentence commuted to a pardon and an order made for her release.
READ ALSO : Dickson celebrates with communities in grand style
The other six prisoners were granted total pardon and ordered to be released by the governor.
Mr. Ikpeazu took the decision based on the advice of the State Advisory Council on Prerogative of Mercy, headed by the state Attorney – General and Commissioner for Justice, Umuh Kalu.
"I wish that the freed prisoners will take advantage of the new lease of life granted them, and forever refrain from criminality and remain law-abiding citizens at all times," Mr. Ikpeazu said.