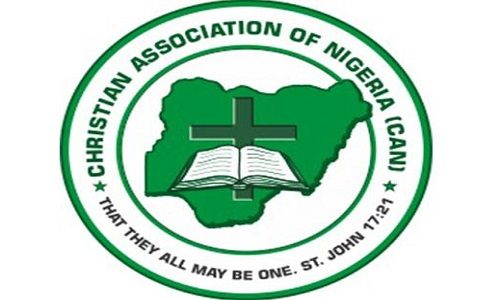 Christian Press Association of Nigeria (CPAN) has backed the call by the Christian Association of Nigeria (CAN) for a special three-day fasting and prayer for Nigeria.
CPAN made the call after its emergency meeting on the gruesome murder of Rev. Lawan Andimi, CAN chairman in Michika Local Government Area of Adamawa State by Boko Haram.
It would be recalled that Rev. Andimi was recently abducted and later beheaded by the Boko Haram terrorists.
The body of Christian Publishers said that CAN at a recent world press conference held in Abuja, declared Friday January 31 to Sunday February 2, 2020 as days of special fasting and prayer for Nigeria in all churches, home and abroad, over the gruesome killing of innocent Nigerians to stop and for the Federal Government to develop capacity to overcome the criminals troubling the nation.
READ ALSO: Christians Have Become Endangered Species In Nigeria – CAN
CPAN passionately urged churches to fully participate on Sunday February 2 in the special prayer walk as declared by CAN to hold in all the states of the federation in the form of a procession to be led by states CAN chairmen in their secretariats and pastors of churches in the country.
CPAN president, Deacon Bola Adewara, in a statement signed by Dr. Wole Olarinde, one of the association's leaders, commended CAN leadership for its relentless campaigns against the killings of innocent Nigerians by terrorists.
It commended the CAN leadership for its prompt condemnation of the heinous act and its posers and demands on the Nigerian government to stop criminal activities in the country.
The Christian publishers also gave kudos to CAN for releasing figures and statistics of the killings of Christians by the terrorists and the complacency of the government over their murderous activities as proofs that Christians had become endangered species in the country.
The association observed that CAN president, Rev. Dr. Samson Ayokunle, had in his text at the press meeting said there was no disputing the fact that some Muslims had been killed by Boko Haram, but the primary targets of the terrorist group had always been Christians.
"CPAN commends the CAN leadership for not keeping silence over the killings of Christians across Nigeria by the Boko Haram and the West Africa Islamic State Province. As Christian Publishers, we support the demands of CAN on the Nigerian government to stop the killings of Christians in Nigeria.
"CPAN fully supports CAN declaration of a special prayer and fasting for Nigeria against terrorism, banditry, kidnapping and other criminal activities in the country," the statement further read.