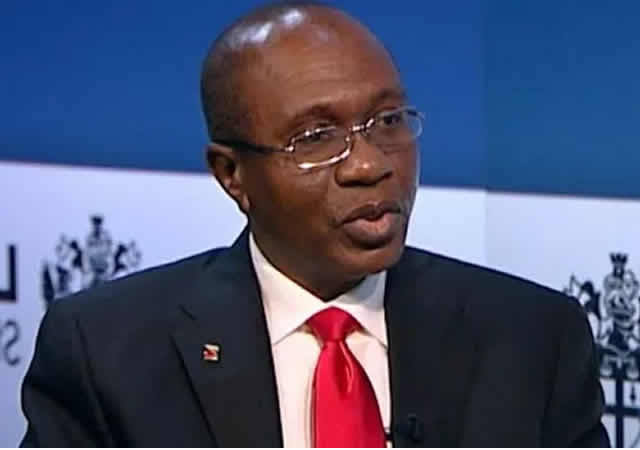 The Lagos Chamber of Commerce and Industry, LLCC, has condemned the new Central Bank of Nigeria, CBN, policy which 'penalises' cash depositors.
It said such a policy cannot be justified.
Recall that the apex bank had on Tuesday announced a review of the process for merchant settlement with imposition of charges on deposits in addition to already existing charges on withdrawals.
A statement signed by the CBN's Director, Payments System Management Department at the bank, Sam Okojere, on Tuesday, had said "with effect from September 17, 2019, the CBN has approved for banks to unbundle merchant settlement amounts and charge applicable taxes and duties on individual transactions as stipulated by regulations."
The policy took effect on Wednesday, September 18.
Reacting to the development, the LCCI in a statement issued by its Director- General, Muda Yusuf, said CBN ought to have given more enlightenment and longer notice to people.
He said the effective date was extremely short as the circular was dated September 17 with effective date of September 18.
Yusuf said: "This would have short term disruptive effects. We implore the CBN to give at least two months to allow for players in the economy to adequately prepare themselves.
"This is particularly so for investors who are major players in the retail segment of the economy. It is difficult to justify the decision to penalise cash depositors. The emphasis should be on discouraging cash transactions and withdrawals, which is more in consonance with the objective of the policy."
While describing the cashless policy as a commendable initiative which has impacted significantly on the economy, Yusuf said however, insisted that financial institutions must continuously strive to raise the level of confidence of citizens in the electronic payment platform.
According to him, doing so would reduce ATM fraud, internet fraud and other fraudulent activities on the various electronic platform.