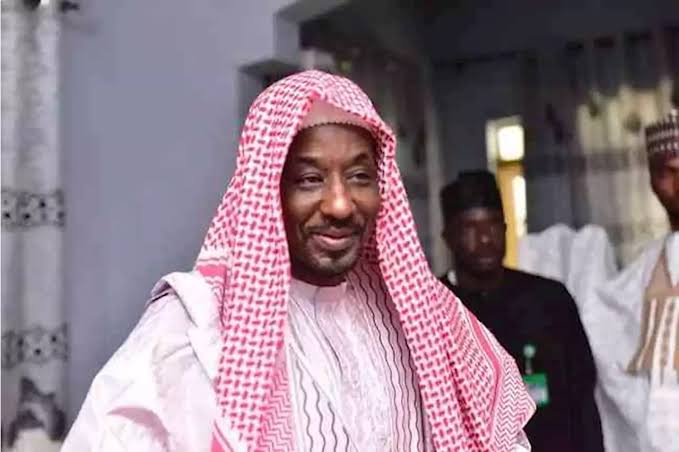 Former governor of the Central Bank of Nigeria (CBN) Muhammadu Sanusi II said he has been informed that the redesigned naira notes will retain the Arabic sign on the current notes.
Sanusi, a former Emir of Kano, said CBN governor Godwin Emefiele told him that the Arabic sign will be part of the redesigned naira note.
The former Emir and CBN governor told Islamic scholars on Monday that rumours of removing the Arabic sign were mere speculation.
The Arabic inscription on the naira notes is called Ajami, an Arabic-derived African writing system.
"I heard various scholars commenting, with some implying that the Ajami on the naira notes would be removed," Sanusi said. "I want to use this medium to authoritatively confirm to the Muslim ummah that there are no such plans.
"Since the issue came up, we have spoken to some people in the Central Bank, and they confirmed to me that such a plan is non-existent."
The CBN last week announced plans to redesign the 200, 500, and 1,000 Naira notes with effect from Thursday, December 15, 2022.
Emefiele added that the redesigning of Naira notes would help to curb counterfeit notes, as well as hamper ramson payment to terrorists and kidnappers.
READ ALSO: Kidnapping: Police Confirm Release Of Agbaje, UI Professor
After the CBN's announcement, the Arabic inscription became a subject of debate among some Nigerians – with some calling for the removal while others want it retained.
Sanusi, who served as CBN governor between 2009 and 2014, urged the Islamic leaders to verify and seek clarification on issues they are not clear about.
He disclosed that he had a conversation with CBN governor Emefiele to get clarity on matters surrounding the redesigning of the naira notes.
"When the misconception became widespread, I spoke to the CBN governor himself, and he also confirmed to me that there is no plan whatsoever to remove the Ajami. So, I want to appeal to Islamic scholars to please stop acting on unsubstantiated reports." (The Guardian)