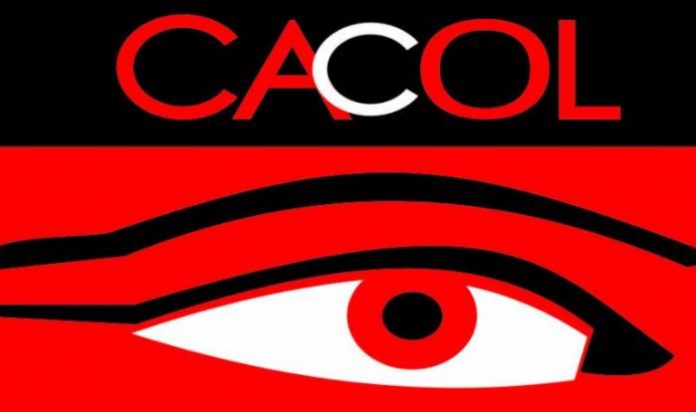 The Centre for Anti-Corruption and Open Leadership (CACOL) commended the ruling of the Kwara State High Court sitting in Ilorin, headed by Justice Sikiru Oyinloye, for ordering the final forfeiture of a plaza valued at about N150 million belonging to a civil servant in the state, Razaq Momonu.
Mr. Debo Adeniran, CACOL's Executive Chairman, in a statement on Monday issued by Adegboyega Otunuga, the group's Coordinator, Media and Publications, Adegboyega Otunuga, while applauding the Economic and Financial Crimes Commission (EFCC) for the diligence prosecution of the case, said anti-graft agencies should intensify efforts to unravel more of such corruption cases.
He said: "It is therefore incumbent on the two anti-graft agencies, the EFCC and Independent Corrupt Practices and Other Related Offences Commission (ICPC) to sustain and further intensify their commendable efforts in nipping much of this illegal expropriation of our resources in the bud and recover the ill-acquired wealth as much as possible, with a view to plugging them back to their original purposes."
It would be recalled that a High Court sitting in Ilorin, Kwara State, gave an order of forfeiture of a plaza, valued at N150 million in a case filed by agents of the EFCC against a civil servant in the state named, Momonu, an Assistant Director and an accountant with the Kwara State government.
Momonu, according to CACOL, was said to have used his influence and position to inflate contracts awarded for the construction of two classrooms in certain communities in Kwara State.
In the affidavit deposed to by the EFCC in court, it was stated that the civil servant was at a level in the civil service where he earned less than N100, 000 monthly, but was able to build the Asmau Plaza worth N150million within two years, 2010 and 2012, within which he could not have saved more than N2.4million, even if he did spend a dime from his monthly take-home.
Adeniran stated: "One begins to wonder why our educational system continues to wobble and fumble with all the allocations to it from respective federal and state governments, year in year out. This is a confirmation of how such scarce resources simply vanish into thin air through inflated contracts, siphoning of the larger proportion of sums budgeted and diversion of such finances.
"We insist that it is not only criminal and condemnable to betray the public trust that has placed such civil servant in a position of authority and control after much training, to simply betray such confidence reposed in him by enriching his own pockets without considerations of the remote and immediate consequences on innocent compatriots and the larger society such illicit actions may ultimately rob of desired effects.
"This is why culprits of official corruption need to be deprived of their evil accumulations, wherever and whenever they are found out, and made to face the consequence of their acts as a just supper."