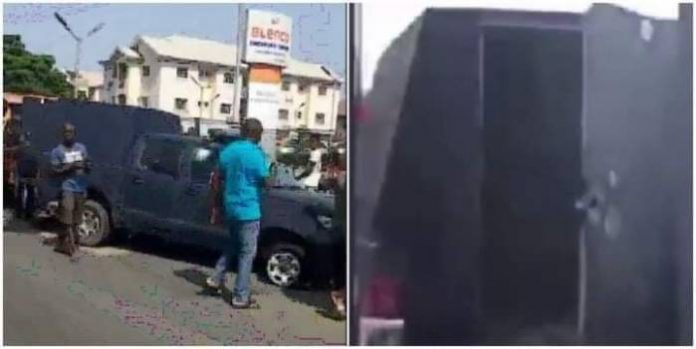 The Lagos State Commissioner of Police, Hakeem Odumosu, has described as "lackadaisical and unprofessional" the attitude of banks and financial institutions to the security of bullion van's moving their cash from point to point.
He expressed displeasure at such attitude.
A statement by the state Police Public Relations Officer, Muyiwa Adejobi, said Odumosu spoke on Tuesday at a meeting with banks and Cash-In-Transit officials at the command headquarters, Ikeja.
READ ALSO: Insecurity: Bandits Now Set Rules In Many Communities In Nigeria-JNI
He disclosed that the CP criticised the "conspiracy, security lapses and unprofessionalism" suspected to have been exhibited by banks and the CIT officials in the attacks on bullion vans in the state recently.
He said: "In particular, the police boss referred to the attack on a bullion van in the Langbasa- Ajah area of Lagos State recently, where there was no adequate and/or official deployment of men for such movement. The two policemen allegedly on the escort movement were procured illegally and without the knowledge of the command. This kind of movement is condemned and unacceptable in totality."
The statement quoted Odumosu as ordering that going forward, adequate security should be provided for banks and movement of cash after due approval from him.
He stressed that the command would no longer tolerate what he termed "kangaroo security arrangement for cash in transit" in the state.