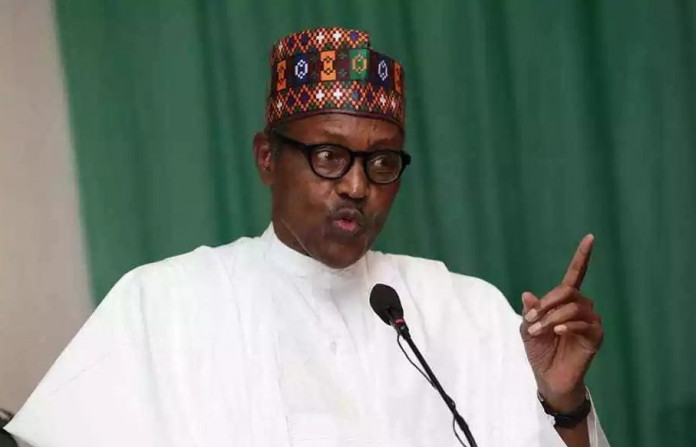 President Muhammadu Buhari has cautioned Nigerian elites to desist from misleading the people through their reckless utterances.
Buhari, who is the visitor to University of Uyo, sounded the warning at the 24th convocation ceremony of the University on Saturday.
According to the President who was represented by Mr. Ibrahim Yakasai, Director of Corporate Communications, National University Commission (NUC), development and progress would not thrive in a hate-filled and divisive society.
Stressing that the Federal Government would not accommodate provocative remarks from any person or group of persons meant to cause fear and spread hate in the country, Buhari called on universities "as home of great thinkers, to give guidance to the communities to enable the people to make informed decisions as we approach 2019 general elections," adding that the federal government would continue to do the best it can to ensure the maintenance of peace and security of lives and property in the country.
"At this point, I want to be very clear and unequivocal, that the Federal Government will never condone or tolerate incendiary remarks from any person or group of persons, which are meant to harass, intimidate, cause fear and spread hate, no matter how highly placed such a person is.
"Law enforcement agencies should fish out people who make inciting statements, instigate civil disobedience, broadcast hate speeches or stir strife, riot and rebellion and bring them to book.
"We should continue to live together as brothers and sisters," Buhari said, advising the new graduates to look beyond leaders who have failed themselves and the nation and choose their heroes from among those who believe in the progress of Nigeria. He also charged them to emulate those who are honest and hard working in their profession.
He noted that the curriculum of Nigerian universities needed to be diversified to include entrepreneurial skills that would help graduates to employ themselves and others after graduation.
He disclosed that as Federal Government efforts to improve on researches in the universities, government recently provided N3 billion for scholarly and high impact researches to universities through TETFund.
READ ALSO: Outrage as UNILORIN increases tuition fee by 'over 100%'
"The nation will continue to look up to our universities for solutions to some of the challenges we are facing today," Buhari said.
Earlier, the Vice Chancellor of the University, Prof. Enefiok Essien, said 32 students from the institution graduated with first class honours.
In all, 4,539 graduands convoked on Saturday comprising; 631 postgraduates, 3,678 undergraduates and 230 sub-degree.
The vice chancellor revealed that all the academic programmes of the university had received 100 per cent accreditation from the National University Commission (NUC).
He disclosed also that the institution had strengthened its programmes and commenced new ones to improve on its standard.
"To improve standard, we have raised our Quality Assurance Directorate with the redesignation of the Head of Director.
"Institute of Health, Safety and Environment has been established, as well as a Centre for Deep Dialogue and Critical thinking. Plans are also afoot to establish African Centre for Computational Intelligence Research (ACCIR)," he said.
The Vice Chancellor said that the university would continue to work hard to improve teaching, research and service delivery and improve its ranking both nationally and internationally, noting however, that the university required more academic staff to meet the current students ratio.
He further stressed that funding remained the major challenge confronting the university.
The highpoint of the ceremony was the posthumous award of honorary degree of Doctor of Medicine on Late Dr Ann Ward, who devoted 50 years of her life to saving lives in the Southern part the country.