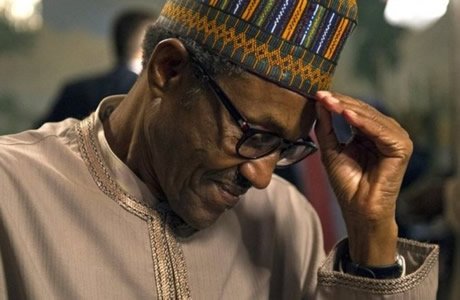 President Muhammadu Buhari said on Saturday that he was grieved by the killing of about 43 farmers on rice fields at Zabarmari, Jere Local Government Area of Borno State by suspected Boko Haram terrorists.
The President expressed his grief in a statement by his Senior Special Assistant on Media and Publicity, Garba Shehu, titled, 'President Buhari condemns as insane, Boko Haram killing of farmers in Borno State.'
Buhari described the terrorists' action as senseless, saying: "I condemn the killing of our hard-working farmers by terrorists in Borno State.
"The entire country is hurt by these senseless killings.
READ ALSO: Tears Flow As Murdered Nasarawa APC Chairman Is Laid To Rest
"My thoughts are with their families in this time of grief. May their souls rest in peace."
Local hunters involved in search operations had retrieved 43 bodies of farmers found dead, with their throats slit.
A vigilante member with the Zabarmari group, Ibrahim Liman, told AFP that the deceased were labourers from Sokoto State who had travelled to Kwashebe to find work.
He also gave the death toll as 43, adding that six persons were injured and eight kidnapped.
He said: "There were 60 farmers who were contracted to harvest paddy in the rice fields. Forty-three were slaughtered, with six injured."
However, other sources have put the casualty figure as over 50, stating that the onslaught began at around 11a.m on Saturday and lasted till early evening.
The latest atrocity by the Boko Haram terrorists is coming a few days after the Sultan of Sokoto, Alhaji Sa'adu Abubakar had voiced concerns over the insecurity in the north.
He had alleged that bandits move about freely in the region with their AK47s in open display for all to see, without any challenge from any one.
The Sultan had lamented that the bandits even have the audacity to go to open markets, buy foodstuffs and other items, pay and collect change.