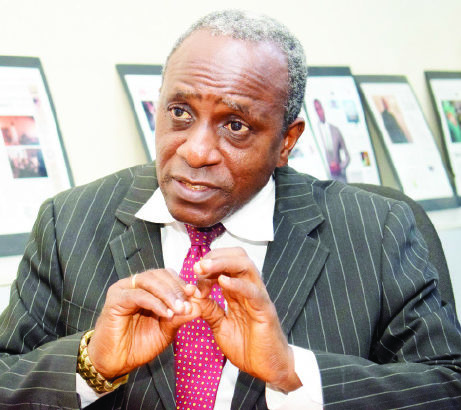 Chuks Nwachukwu, Presidential Candidate of All Grassroots Alliance, AGA, in the 2019 polls has accused President Muhammadu Buhari of neglecting the educational development of Northern youths.
Nwachukwu, a lawyer, in an interview with The Next Edition, said there was no plan to educate Northern youths because of the benefit the leaders derive from their ignorance.
According to him, the president and his supporters are taking advantage of the ignorance of the youths, which the ruling party exploited in the last general elections.
He expressed worry that the youths are comfortable with their present state.
Nwachukwu recalled how Buhari voted in a dilapidated primary school in his community, saying that the school has remained in the state of disrepair because there was no pressure on him to do what he should do including the rehabilitation of the school.
"The people are ignorant and comfortable being the way they are. They believe that every wealthy person is corrupt and to them Buhari is not corrupt because he is not rich, so there is no pressure on him to do what he ought to have done," he said.
Nwachukwu also said that the efforts of Nigerians to bring a change in the country's leadership in the 2019 general elections were bunged by the nation's electoral process.
He, however, appealed to those who were part of that determined efforts to bring about the change through democratic practice not to give up, urging them to remain together.
Election Petition Tribunal: Bulkachuwa, Wife, Mother of APC Members – PDP
On the outcome of the election, Nwachukwu said it was Nigeria that suffered electoral defeat and not the main opposition's candidate, Alhaji Atiku Abubakar.
He said, "Nigeria was defeated. This is a country that was struggling to put itself up and it was pushed back down. Nigeria was defeated in the election. In fact, it was not Abubakar that was defeated but it was Nigeria that was defeated."
Speaking on the two decades of uninterrupted democracy in Nigeria, Nwachukwu pointed out that democracy in Nigeria is declining and getting worse by the day.
"We are getting worse in our democracy, especially with the election of the present government. Buhari is an individual who keeps looking backward. He has no vision of the united, prosperous, fair, equitable and egalitarian Nigeria. So democracy is declining," he said.