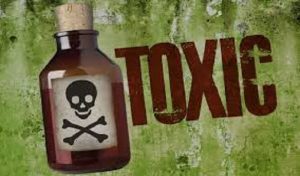 The rising trend of alcohol abuse among youths in Nigeria is fast assuming a disturbing dimension as they gather in street corners across the country to engage in a drinking spree.
Global records by drugfreeworld.org show that alcohol kills more teenagers than all other drugs combined. It is a factor in the three leading causes of death among 15 to 24-year-olds: accidents, homicides and suicides.
According to this group, youth who drink are 7.5 times more likely to use other illegal drugs and 50 times more likely to use cocaine than young people who never drink.
Besides, a survey found that 32 percent of the heavy drinkers over 12 were also illegal drug users. To curtail the menace and enlighten Nigerian youths on the dangers associated with consumption of alcoholic beverages and reduce the harmful effects, the Beer Sectoral Group (BSG) of the Manufacturers' Association of Nigeria (MAN), in conjunction with the Collingwood Learning Incorporated and Thespian Family Theatre and Productions, recently launched the BSG- SMASHED Project.
Annabelle Degroot, Managing Director/Chief Executive Officer (CEO), International Breweries Plc, speaking at the official launch of BSG-SMASHED Project (Breaking Underage Drinking) within the week, in Lagos, said the project is to educate Nigerian youths on the risks of underage drinking.
Degroot said the project is to enlighten youths on the 18 years' legal age to drink alcohol, as well as help them understand how to handle peer pressure groups surrounding passion to consume alcohol.
Jordi Borut Bel, Managing Director/Chief Executive Officer, Nigeria Breweries and Chairman, BSG, at the event, noted that the BSG-SMASHED Project, which started with the international youths in over 20 countries, has impacted more than half a million students.