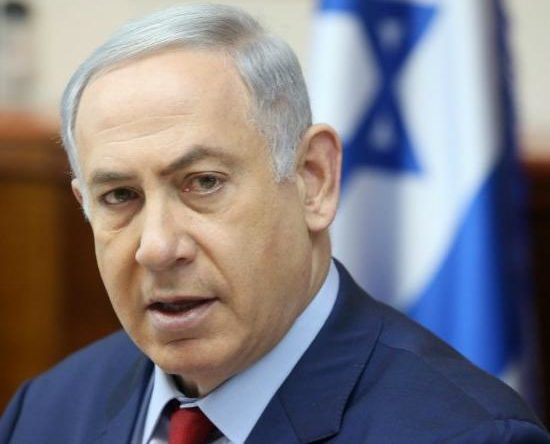 Arab nations have condemned a plan by Israeli PM Benjamin Netanyahu to annex part of the occupied West Bank.
Netanyahu on Tuesday pledged to apply Israeli sovereignty over the Jordan Valley and northern Dead Sea if he is returned to office following a general election next week.
Officials in Jordan, Turkey and Saudi Arabia sharply criticised the announcement.
The chief Palestinian negotiator said the move would be "manifestly illegal".
The annexation proposed by Mr. Netanyahu would be a "war crime" that would "bury any chance of peace", Saeb Erekat said.
The Arab League, meanwhile, denounced "the dangerous development" as "aggression".
Israel has occupied the West Bank since 1967 but has stopped short of annexation.
Palestinians claim the whole of the area for a future independent state. Mr. Netanyahu previously insisted Israel would always retain a presence in the Jordan Valley for security purposes.
Netanyahu, who was campaigning for the election, unveiled the plan in a televised address.
He also said he would annex all Jewish settlements in the West Bank, but this would need to wait until the publication of US President Donald Trump's long-awaited plan for a peace agreement between Israelis and Palestinians.
"There is one place where we can apply Israeli sovereignty immediately after the elections," Mr. Netanyahu said about the Jordan Valley and northern Dead Sea. "If I receive from you, citizens of Israel, a clear mandate to do so."
The prime minister leads the right-wing Likud party, which is currently neck and neck in the polls with the opposition centrist Blue and White political alliance.
A snap general election will be held next Tuesday, after Mr. Netanyahu earlier this year failed to successfully form a workable coalition government following another vote.
The reports that the prime minister's announcement is likely to help him shore up support on the political right.
Blue and White's co-leader, Yair Lapid, hit out at Mr. Netanyahu, insisting he "doesn't want to annex territories, he wants to annex votes".
"This is an election trick and it's not even a particularly successful trick because the lie is so transparent," he said.
Later on Tuesday, Mr. Netanyahu was whisked off stage by bodyguards during a campaign event in Ashdod, a southern city, as air raid sirens went off.
Israel said it shot down two rockets that had been fired by Palestinians from the Gaza Strip. Mr. Netanyahu continued his speech several minutes later.
In response, Israel said early on Wednesday that its aircraft had hit 15 targets in Gaza, including a weapons facility.
Source: BBC