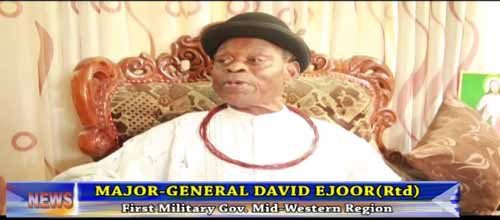 Retired Maj-Gen David Akpode Ejoor, is dead. He was aged 87 years.
He was the Governor the Mid-Western State of Nigeria during the Biafran War, 1966-1967.
While still in the Army, he served as the first Nigerian Commandant of the Nigerian Defence Academy and was once the administrator of the now-defunct Mid-Western Region.
He then served as Chief of Army Staff from January 1971 to July 1975.
More Details later...