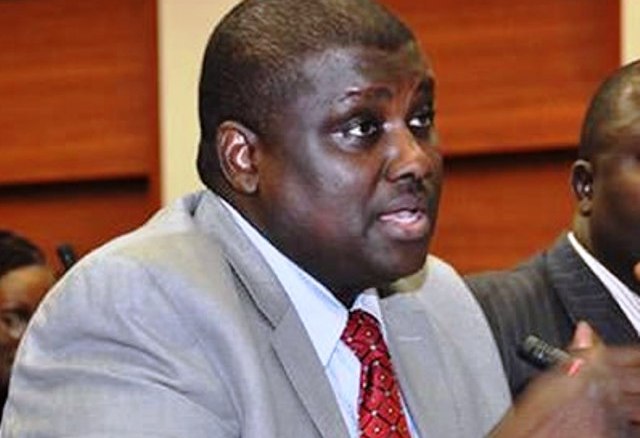 The Nigeria Police Force has extradited the former Chairman of the defunct Pension Reform Task Team, Abdulrasheed Maina, from Niamey, Niger Republic.
He was arrested in the Nigerien capital on Monday, by the operatives of the NPF, International Criminal Police Organisation National Central Bureau, Abuja, in collaboration with their Nigerien counterparts.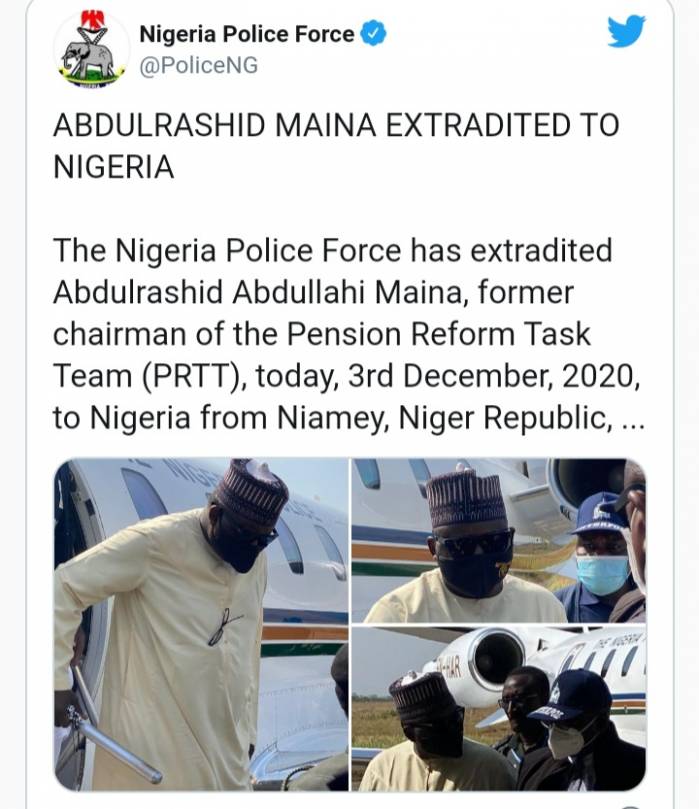 The police disclosed his extradition via its official Twitter handle.
The tweet titled "ABDULRASHID MAINA EXTRADITED TO NIGERIA," read: "The Nigeria Police Force has extradited Abdulrashid Abdullahi Maina, former chairman of the Pension Reform Task Team (PRTT), today, 3rd December, 2020, to Nigeria from Niamey, Niger Republic, …"
He will be interrogated before  being handed over to the Economic and Financial Crimes Commission or the Nigerian Correctional Service for remand in Kuje Custodial facility.
READ ALSO: Assistant Commissioner Of Police Hacked To Death In Calabar
Maina is facing trial for alleged money laundering to the tune of N2 billion.
He was granted bail in November 2019 but was released from prison in May 2020 after he perfected the bail.
The original bail conditions had to be reviewed twice before Senator Ali Ndume (APC, Borno South) stood surety for him.
 However, he stopped appearing in court for his trial in September, causing the trial judge, Justice Abang Okon to revoke his bail and issue an arrest warrant against him.
His surety was also detained for five days at Kuje prison before being granted bail.