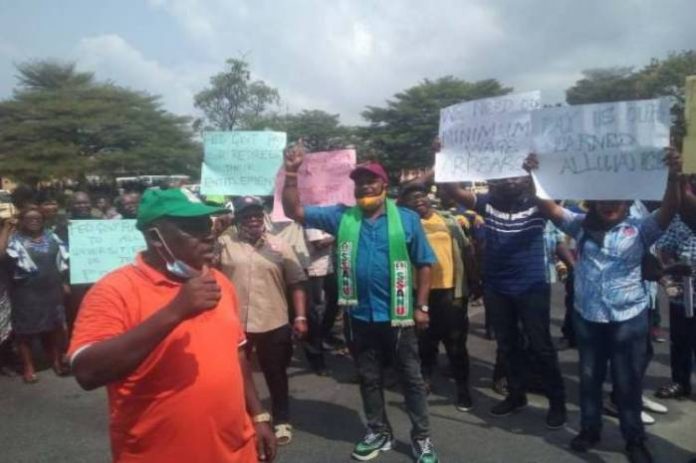 The non-teaching staff of Nigerian Universities under the umbrella of Joint Action Committee (JAC), comprising Non-Academic Staff of Educational and Associated Institution (NASU) and the Senior Staff of Nigeria Universities (SSANU) have announced plans to embark on an indefinite strike on February 5, 2021.
This announcement was made known on Friday in a communique.
The communique read in part, "It is in line with the resolution of our members nationwide, that the leadership of the Joint Action Committee of NASU and SSANU hereby resolve as follows:
READ ALSO:Woman Accused Of Stealing Pelosi's Laptop Blames Ex-lover
"That members of NASU and SSANU shall embark on an indefinite, comprehensive and total strike with effect from midnight of Friday, 5th February 2021.
"That two weeks' notice effective from today, Friday 22nd January 2021, is hereby given to Government and relevant stakeholders of this development."
The Next Edition reported that members of the two unions had embarked on a three-day protest last week over government's failure to honour the Memorandum of Understanding (MoU), signed with them on October 20, 2020.