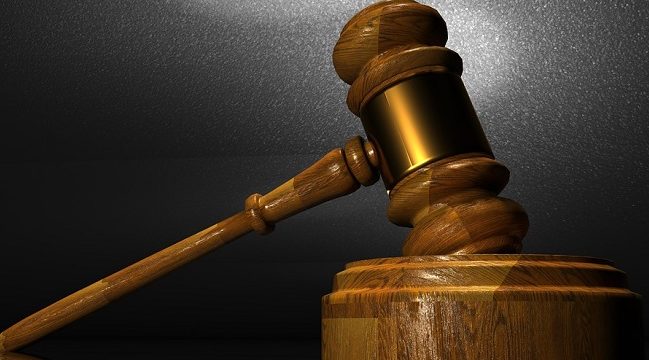 Weeks after recusing herself, the President of the Court of Appeal, Zainab Bulkachuwa has appointed Justice Mohammed Garba as her replacement at the Presidential Election Tribunal sitting in Abuja.
The five-man panel which was formerly headed by Justice Bulkachuwa will now be headed by Justice Garba, who is the presiding justice of the Lagos Division of the Court of Appeal.
Mr. Garba appeared for the first time on Monday during the resumed sitting of the tribunal at the headquarters of the Court of Appeal.
Mrs Bulkachuwa had withdrawn from the Presidential Election Petition Tribunal on May 22, following complains that she is married to a senator-elect of the All Progressives Congress (APC).
The opposition People's Democratic Party and its presidential candidate, Atiku Abubakar, had asked her to recuse herself from the tribunal on grounds of her relations with APC chieftain.
Levi Ozuokwu, counsel to Mr. Abubakar had asked the chairman of the tribunal to recuse herself over the likelihood of bias.
After a prolonged sitting, the panel ruled against the application of the PDP for Justice Bulkachuwa's recusal.
Justice Peter Ige, a member of the panel who delivered the lead ruling on the application, said the fact that she is married to a Senator-elect of the APC is not enough to state she will be biased during the petition.
Despite the ruling Justice Bulkachuwa proceeded to recuse herself for personal reasons.
She said that she was glad the ruling was based on facts and the law, meaning another female judge will not go through the same ordeal.