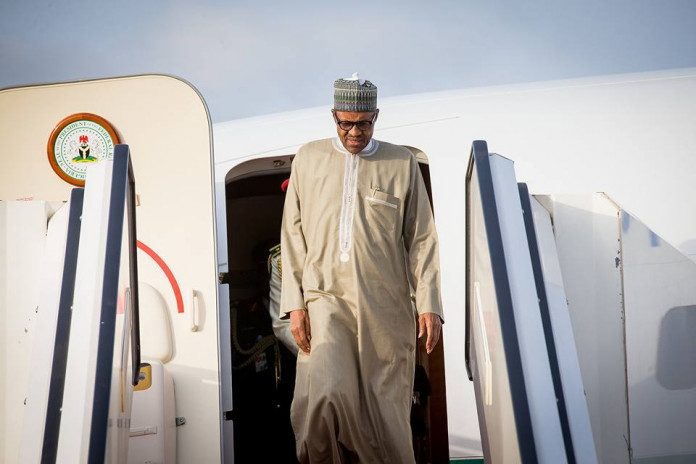 President Muhammadu Buhari returns home today.
The president has spent over 100 days in London where he has been receiving medical attention.
He left the country on May 7, after receiving 82 Chibok girls in a swap deal with some Boko Haram terrorists members.
He is expected to make a nationwide broadcast on Monday, his media aide, Femi Adesina declared.
The statement by Femi Adesina reads:
President Muhammadu Buhari returns to the country later today, after receiving medical attention in London.
Read also: Alleged N30tn revenue loss: Senate gives Dana, 12 others till Monday to appear or face sanction
The President had left the country on May 7, this year, after handing over power to Vice President Yemi Osinbajo, who has functioned as Acting President since then.
President Buhari is expected to speak to Nigerians in a broadcast by 7 a.m on Monday, August 21, 2017.
He thanks all Nigerians who have prayed ceaselessly for his recovery and well-being since the< beginning of the health challenge.
FEMI ADESINA
Special Adviser to the President
(Media and Publicity)