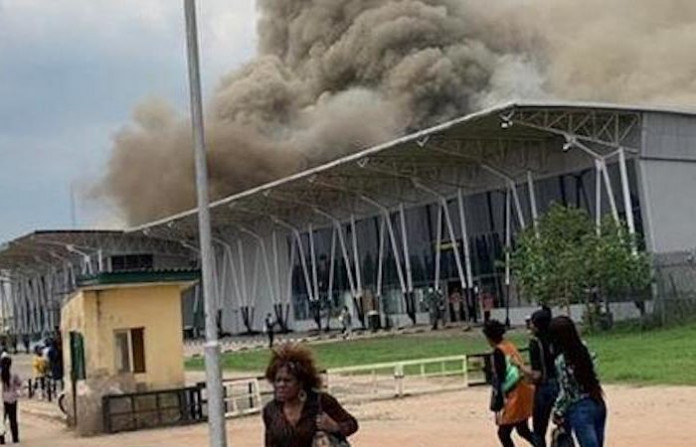 There was panic and confusion on Monday afternoon as the arrival section of the Sam Mbakwe international cargo airport in Owerri, Imo State erupted in fire.
The cause of the inferno was not immediately ascertained, but sources at the airport said that there was an ongoing renovation at the affected section.
READ ALSO: Girl Suffocates Five year-old Brother Before Cutting Off His Penis
The inferno, which lasted for close to one hour was said to have started some minutes after 2pm.
According to sources, it took the combined efforts of men of the fire service and the airport workers put out the fire.
https://www.youtube.com/watch?v=GKfgUFQQZDY