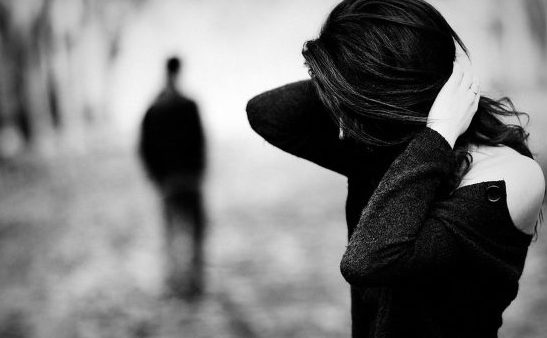 When a couple breaks up, at least one of them gives thought to getting back together. Most people look back at the relationship and think of what they could have done better while some after time passes decide it may not have been as bad as they thought.
Some couples try a reconciliation and sometimes it works, other times, it doesn't.
The Next Edition spoke to some young people on the idea of breaking up to make up to find out if the idea was attractive to them.
Bola Sadiq, Human Resources Manager
"It's mostly shit the second time, it actually feels like tip-toeing around one another, not trying to hurt each other. It can be very frustrating, you tend to overlook a lot because you will also try to prove naysayers wrong. I feel second chances are exhausting."
Rowland Chiazor, Real Estate Consultant
It's usually starts slow but with time it may get back to what it used to be then maybe climb from there depending on the level of trust between them."
Edwina Nsa, Chef
"I think it works the second time around, people grow and mature more with age and experience. So, it's easier to handle decisions that broke you up differently."
Mfon Essien, Make Up Artist
"Break up and walk away. Never go back in my opinion because the reason why you broke up never really goes away. It's there lurking in the shadows waiting to pounce on you. Can't look over my shoulders all the time."
Jane Edu, Customer Service Rep
"Well, it depends on the circumstances surrounding the break up. Was it on health grounds? Did you cheat on me? Did you get another woman pregnant while still with me? Did I find out you are gay or bisexual? Did you just enjoy hurting me? Was it distance then we grew apart? Did our families break us apart? Did I discover you're HIV positive? If we broke up on malicious grounds and it was true love and we weren't mature enough to make it work then, and want to now, why not! I'll give it a second shot! It's inappropriate to completely write off second chances."
READ ALSO: Can opposite sex be one's best friend without getting romantic?
Sifon Amah, Entrepreneur
"For me, it's a no. Except the person is a very good person but I have never ever gone back to what I signed out of. Before signing out, I must have sat down and thought about it well before making the decision to take a walk. Returning into it is like I'm tossed around and as such I have no mind of my own."
Sandra David, Pharmacist
"It depends on what caused the break up in the first place but even at that from personal experience once a break up has been initiated, it can't be taken back."
While there might be some attraction to the idea of getting back together, and while it might work for some couples, for many people a reunion is simply going to lead to a repeat of the same issues that contributed toward the breakup—unless each individual has done extensive work to develop new relationship and interpersonal skills or address other challenges that made the separation necessary. If this personal work has not taken place, the odds are not in favor of a couple being able to reunite and build a healthy and powerful relationship together.