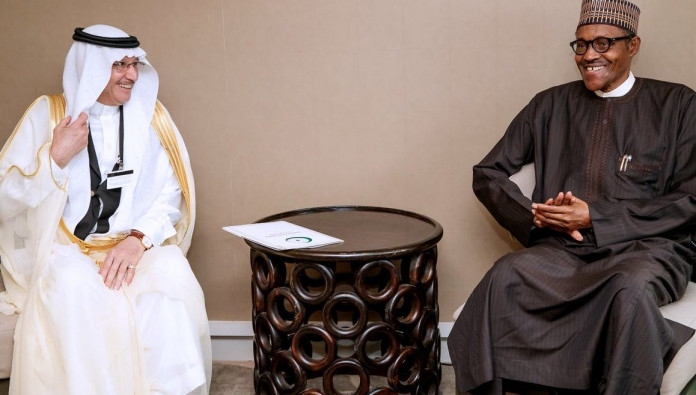 The Organisation of Islamic Cooperation (OIC) has pledged to help Nigeria to tackle the problem of insurgency by Boko Haram.
This it said it would do through sound education among others things.
The pledge was made known on Thursday by OIC Secretary-General, Dr. Youssef Ahmed Al-Othaimeen, during a bilateral meeting with President Muhammadu Buhari on the margins of the 73rd UN General Assembly in New York.
President Muhammadu Buhari who welcomed the pledge made by the OIC boss stressed the importance of education in purging the mind of wrong indoctrination, particularly on religion.
President Buhari noted that the problem in Nigeria was aggravated by climate change and population explosion.
READ ALSO: NAF Alpha Jet destroys Boko Haram hideout on fringes of Lake Chad
He emphasized for the umpteenth time the need for the recharge of Lake Chad through inter-basin water transfer, "to take care of about 45 million people who depend on the lake for agriculture, animal husbandry, fishing, and many others."
The OIC scribe had told the Nigerian President that his organisation had passed a resolution committing member states to support Nigeria in combating extremism.
He said that the body was ready to use its facilities and institutions to correct the wrong narrative that the Boko Haram insurgency was about Islam.
Dr Al-Othaimeen, who noted that development was essential to addressing extremism, also pledged assistance for Nigeria in that respect.