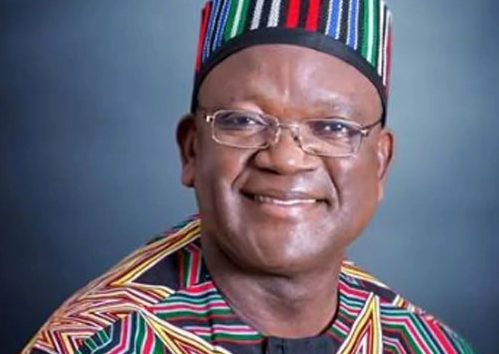 Benue State Government on Tuesday announced November as the tentative date for local government elections in the the state.
Governor Samuel Ortom announced this when he inaugurated Chairmen and members of two Commissions and a member of Benue State Independent Electoral Commission, BSIEC, Simon Ogbaji in Government House, in Makurdi.
The commissions are the Local Government Service Commission, LGSC, and the Benue State Planning Commission. While the LGSC is chaired by Mr. Bem Melladu, the Benue State Planning Commission is headed by Gov. Ortom with his Deputy, Benson Abounu as the Alternate Chairman.
Recall that the last local government officials in Benue were elected in June 2017 and their tenure expired in June 2019. However, to oversee the smooth running of government at that level, Ortom appointed 23 Caretaker Chairmen into offices.
Ortom who stated that the electoral body had informed him of the month urged the Chairman and members of BSIEC to work hard to ensure the success of the election.
He noted that the law requires the state government to provide 40 percent of the money for the exercise while the local government will provide 60 percent saying he will ensure prompt release of the funds.
Ortom who also congratulated the Chairman and members of LGSC further charged the commission to establish the staff strength of local governments in the state, fish out ghost workers and ghost owners.
"Some local government staff don't go to work, others are working elsewhere and are still drawing salaries from government, fish out ghost workers and ghost owners. Anyone who will be a clog in the wheel of my desire to deliver dividends to the people of the state will not be tolerated", Ortom said.
He urged all his appointees to support his government to develop the state saying he will personally supervise each and every one of them to ensure that the desired results are achieved.
Speaking on behalf of the appointees, the Chairman of LGSC, Mr. Melladu thanked the Governor for finding them worthy to serve the state and pledged to help the state change the narrative at the local government level.