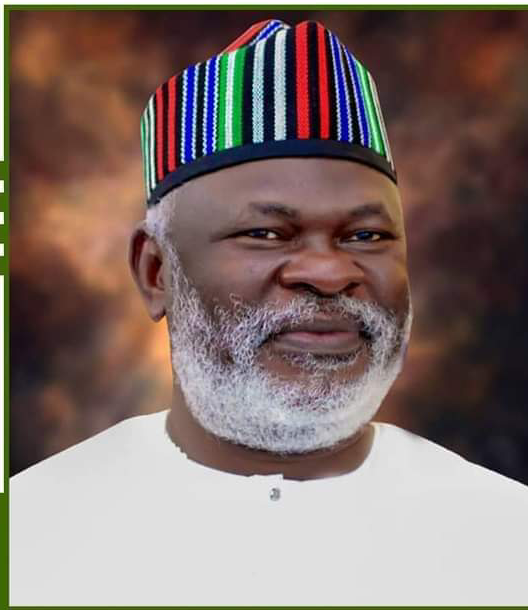 The Commissioner of Finance in Benue state, David Olofu, has been elevated to the distinguished grade of fellow of the Nigerian lnstitute of Management, NIM, Chartered.
In a letter signed by the Acting Registrar and Chief Executive, Jude Iheanacho, the President and Chairman of Council of the institute, Major General Abdullahi Muraina, Rtd., said the award, which he described as unique, is conferred on members who have contributed to the development of the institute, management profession and the civil society at large.
The letter said, "As a Fellow, you will be required to be actively involved in all the programmes of the lnstitute through the Faculty of Fellows where your core competence and area of specialization in your profession will be brought to bear and utilized."
Receiving the letter in his office in Makurdi, Mr. Olofu, who is a member of the institute since year 2000, emphasized the involvement of professional managers with knowledge and experience in managing Nigeria's resources to solve the problems of mismanagement plaguing the nation.
"I am very delighted to receive this award of fellow of the Nigerian Institute of Management. The institute is a highly respected one in the country, chartered by the act of National Assembly and I have been a member since 2000.
"This is the pinnacle of membership of the institute and this is what every member look forward to, to attain the fellowship of the institute. So I am deeply humbled and appreciative of this gesture."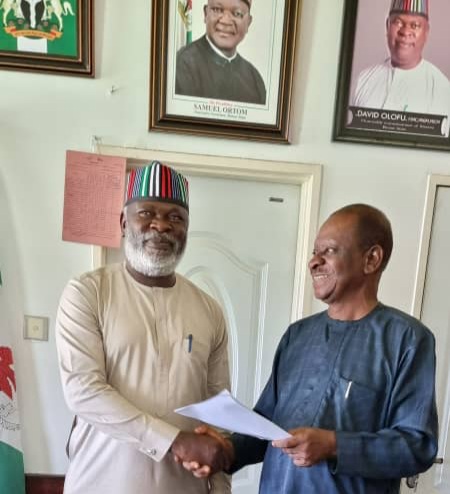 Olofu who pledged his continuous support to the Institute, both at the local and national level also expressed his readiness to work with its leadership to increase the membership base and institutionalize the key management principles promoted by NIM in the state management system.
READ ALSO: Kola Abiola Wins PRP 2023 Presidential Ticket
Earlier, the President and Chairman of council, NIM, chartered, Maj. Gen. Abdullahi Iyanda Muraina Rtd. represented by the Chairman NIM Benue chapter, Dr. David Bauchi, presented the letter of conferment to Mr Olofu commending him for his roles as a pillar of the institute and a professional manager.
He stated the Benue Finance commissioner met all the criteria for the elevation saying his track record of assistance to the institute and the society, especially his immediate community, speaks volumes.
Bauchi expressed confidence that "with this award, we are believing that this is the beginning of good partnership for the betterment of the Institute and the society at large."
According to the letter, the conferment ceremony will hold in Lagos state, on the 18th of August, 2022.