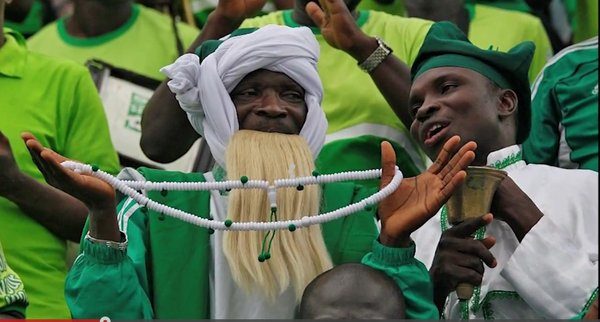 Nigeria is a beautiful place filled with amazing people and lovely sceneries. Most Nigerians haven't been to other states apart from their states of origin, some only spend time in other states when National Youth Service Corps (NYSC) comes calling. There are many unique experiences one can have from other states, cultures to be experienced, food to be enjoyed and tourist sites to seen.
Places like IITA (International Institute of Tropical Agriculture) in Oyo State is a very picturesque heaven for those who would love to take pictures and enjoy a serene environment. The Azumini Blue River in Abia state also attracts a lot of expatriates. It is crystal clear blue water with a sandy beach where one can lay back, relax and enjoy the local delicacies. The Silicon hill in Enugu is worth taking a trip to, at 300 meters above sea level, the scenery is breath-taking. If you are into history, you can get that at the Birnin Kudu Rock Painting in the south of Jigawa state. The Olumirim water falls located in Erin-Ijesha in Osun state is also a sight for people who like that sort of thing.
What about the popular Olumo Rock, located in the ancient city of Abeokuta, Oyo State Capital? At Olumo Rock, you will be treated to tourist attractions like natural tunnels, unusual trees, natural cantilevers, gardens of rock, among others. In addition, you have Obudu Mountain Resort, formerly known as Obudu Cattle Ranch, which is one of the most beautiful and pleasant tourist attractions in Nigeria. It's located on the Obudu Plateau, close to the Cameroon border in the Northern part of Cross River State.
These are just a few examples of the hidden gems here in Nigeria. If better developed, Nigeria has the potential to generate a huge revenue from tourism. In celebrating our 58th independence, we spoke to several people to share their "Nigeria Experience."Where and where have you been to and what did you see?
Morgan Morgan, Food Scientist
"Surprisingly I've been to 19 states. My peculiar experience would be when I travelled to Kano in 2016 for a conference. Language was a serious challenge and I didn't know my way around town. For the first time, I knew the usefulness of Goggle maps, it was my saving grace. Let me also say I had ignorantly judged the north to be a very backward place, I was astonished with the level of development and beauty Kano state exudes. The Ado Bayero Mall is the finest mall I've been to, the number of classy Mercedes G-wagons I saw made me feel like I was in Lekki. I visited the Tambaruwa water treatment facility where all the dirty water in the town is channeled to and released again into the community for consumption after being treated and filtered. This visit changed my perception of Kano and the north. On a final note, I would love to visit Kano again."
READ ALSO: Special Features: National Identification: Is January1, 2019, a feasible date?
Samuel Okai, Photographer
"I'm a champion for travelling around Nigeria and I've been to all 36 states and have amazing experiences. However, 24th August 2017 remains an unforgettable day for me. The day started with an early morning road trip from Enugu to Ikom. We travelled on the best highway I'd seen in a while and passed lush green rice paddies in Ebonyi and Cross River on our way. The agency I used told me about a bike ride to Agbokim waterfalls but I couldn't have envisioned the exhilarating one hour 15 minutes bike ride. A bike ride that ended with the thunderous roar of seven water sources descending into an unbridled symphony of sound, vapor and rainbows; a sight that compensated for the bumpy ride. That's a memory that's forever etched on my mind."
Ajumoke Nwaeze, Singer/Content Developer
"I am from Rivers State, schooled in Calabar, camped in Benue but served in Enugu, and I currently live in Lagos.
So excluding these 5 states where my life revolved around, I have visited 15 other states in Nigeria; Abia, Akwa Ibom, Anambra, Delta, Edo, Imo, Kaduna, Kogi, Kwara, Ogun, Ondo, Osun,Oyo, Ebonyi and Abuja.
Enugu is one of the places that stand out for me. It's the most reputable Igbo state and the people are not as vicious as the regular Igbo people. They are more receptive to strangers and care more if you understand their language or at least can say "Oga apu" which is their version of Yoruba's "Ebole."
Benue for me was all about the food, cheap as hell and always very fresh. However, if you want to live long, stay around Makurdi main town ALONE. It is the safest place in Benue plus the other towns are really primitive, I mean naked primitive.
As for Abuja, I will say cleanliness is next to wealth. The town is sparkling clean, well-planned, filled with the elites but the night life is kind of disappointing.
In general, Nigeria is an amazing place and I have almost good experiences everywhere I've been."
Annabel Bonney, Corporate Hospitality Management
"I grew up in Calabar and I've lived in Kaduna for two years. I just moved to Lagos about three months ago. I like Lagos because of its bubbly spirit. Lagos just has a mind of its own, an independence to it. I love the hustle and bustle of the town. I've always loved trying new food, I love ewedu and amala, I hate the pepper. They eat a lot of pepper here. The people are nice, I love the Yoruba language. I used to know how to speak it, but I seem to have forgotten. What I don't like about Lagos is the fact that there's so many people, people walking like zombies. You can't walk for 30 minutes even five minutes without someone touching you or rubbing their shoulders on you or your clothes. It's too populous. I also don't like the food they sell beside the gutters, it's just disgusting. I appreciate the fact that it's a hustle sha, their pride is in their hustle, I love that. This is one thing everyone from all other states can learn from. Lagos is like New York, everyone does their own thing and no-one is looking at you. Traffic is also the other thing I don't like. Better waste management will make things much better as well. Lagos has very cool hang-out spots as well.
Editi Akpan, Produce Officer.
"Asides from my state, I've been to Plateau, Ogun, Cross River, Lagos, Abuja, Imo, Anambra, Delta and Abia. I've had beautiful experiences in some of these places. The one that most comes to mind is what happened during my service year in Abeokuta, Ogun State. I realized that there are loads of poor people in this country. Like I mean, feeding was an issue in that state. Coming from Uyo with way less incidence of beggars, Abeokuta was an eye opener. It made me more empathetic. It's a beautiful, rocky and historic city but majority of the people were mired in poverty then. Crime rate was high as well. I still have a scar on my head from the night our compound was robbed. The robbers took my phone (blackberry was the fad then) and my laptop. I guess what really got me was when they took my provisions as well. I mean Milk, Milo, carton of Indomie, Nutella, etc."
There you have it, the good, the bad and the ugly. One thing is however common amongst Nigeria and Nigerians, the ability to make the best out of any situation. Share your Nigeria experience with us below and Happy Independence.