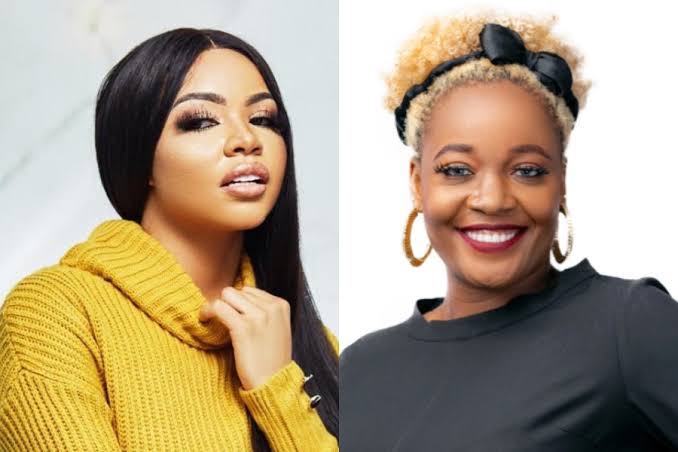 While housemates were still trying to figure out what had actually hit them as two of their colleagues were sent packing during the live eviction show of the BBNaija Lockdown, a heated argument ensued between Nengi and Lucy.
Nobody can really say for sure what caused the altercation. But there are insinuations that the host of the reality television show, Ebuka Obi-Uchendu, was behind it.
Ebuka had sought explanations from housemates concerning their relationships in the house. This was actually an issue that the housemates did not find funny and would have preferred to ignore. To compound it all, they were taken unawares. Many people believe his decision to "break table" was responsible for the quarrel in the house Sunday night.
This, therefore, explains the timing of the quarrel between the two housemates, which happened a few minutes after the eviction show on August 9, 2020. Lucy and Nengi were engaged in a heated argument which led to a shouting match between the two of them.
It all started when Nengi confronted Lucy in the toilet and accused her of discussing her with other housemates and saying she was leading the male housemates on.
READ ALSO: Breaking: BBNaija 2020: Eric, Tochi Evicted
In no time, the two housemates started hurling insults at themselves. Lucy didn't appear to be a stranger to such trouble as she thoroughly abused Nengi for always throwing herself at male housemates in the house. While Nengi, on the other hand, held onto the fact that Lucy was an "oldie," and "amoeba."
They had to be restrained from fighting each other by other housemates.
Ozo, the head of house for the week who was evidently alarmed, had to call a meeting to calm frayed nerves down as well as use the opportunity to state categorically his relationships with Dorathy and Nengi.
He said Dorathy was just his friend. In addition, he explained that there was no "triangle" in his relationships with the two girls, adding that he has had feelings for Nengi.
At the end, Lucy apologized to everyone including Nengi for her outburst. But from Nengi's countenance, she was still visibly pained.
She was seen later expressing her dissatisfaction with Ozo about the meeting and queried why the housemates were bothered about her dressing in the house. She said, "I'll pepper them now."