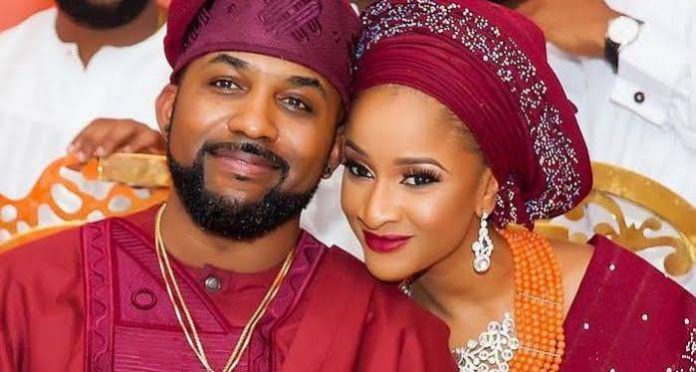 Actors, Banky W and Adesua Etomi-Wellington celebrated their 3rd wedding anniversary Wednesday.
The couple who got married in 2017 took to their respective Instagram pages to celebrate each other and write sweet notes.
Banky shared a video from their wedding and wrote about how marrying her was the second best decision he made in his adult life. "Susu, I am thankful for you, and grateful to you. You are everything I want and much more than I deserve. You mean the world to me and I intend to spend the rest of my life proving it. I love you now more than ever. Three years down, I'm looking forward to forever," part of his note reads.
Adesua, on the other hand, shared the same video and wrote about how he is her best friend and listed some of the qualities he has. "You don't make me feel crazy, I don't have to yell before I'm heard. I don't have to worry. I don't second guess how you feel about me. I know I'm valued, as I should be.
READ ALSO: Adesua Etomi-Wellington Slams Lauretta Onochie
"Thank you bubz, for just being a correct human being. For the heart that you have. For being quick to be sorry when you're wrong (whispers…even when you're not. Lol) (I do the same sha).
"For not putting your ego before us. For giving me a home that's my safe haven. I'm grateful for the home we have built. I always look forward to coming home and it takes a lot to even get me out of the house. Lol," her note partly reads.
She also wrote a little prayer for them and said apart from Jesus, he is definitely the light of his life.