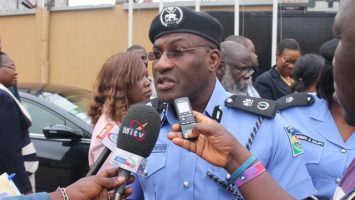 The baale of Shangisha, Mutiu Ogundare, has been kidnapped by some unknown gunmen.
He was kidnapped on Wednesday by three men along Centre for Management Development (CMD) Road, Ikosi-Isheri Local Council Development Area (LCDA).
The baale, who was reported to have received a call by somebody supposedly interested in a landed property within his domain had driven out along with his brother to a meeting point.
At the point, the men pleaded with the baale and his brother to join them in a white Toyota Venza so they could go and check the property.
It was on their way that the baale's brother noticed that one of them had a gun and he raised alarm.
It was gathered that the brother was dropped eventually while they went away with Ogundare.