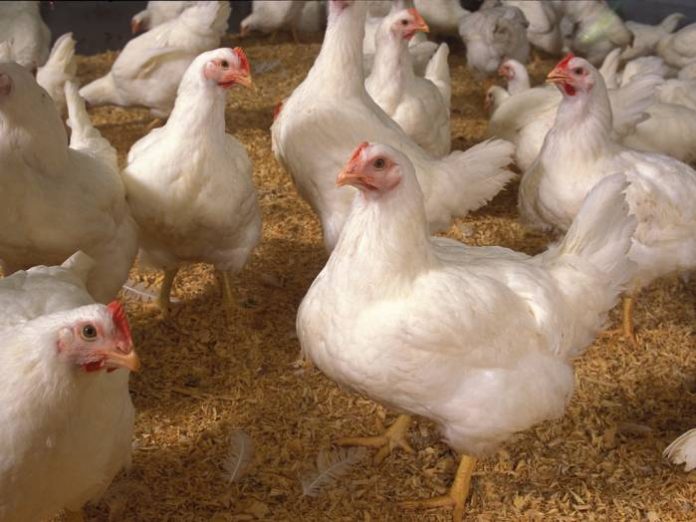 A veterinarian, Mr. Sunday Kwassau, on Monday in Abuja, cautioned poultry owners to avoid indiscriminate use of antibiotics in poultry production.
Kwassau who gave the advice in an interview with the News Agency of Nigeria (NAN), said the appeal became necessary in view of the need to check increasing use of antibiotics by poultry farmers.
According to him, farmers should not use antibiotics on poultry but consult experts.
"They should consult their veterinarians because of the side effects in the use of antibiotics,'' Kwassau said.
Kwassau, who pointed out global efforts to phase out the use of antibiotics because of the residual effects, urged poultry farmers to always be guided by their veterinarians.
"Indiscriminate use can also cause resistance in the use of antibiotics,'' he added.
He, however, urged poultry owners to embrace the use of organic substances and do away with chemicals.
"People should embark on the use of organic substances to handle cases or as alternative to the use of antibiotics.
"For organic substances we have probiotics and other substances that can serve as alternatives to the use of antibiotics,'' he said.
READ ALSO: Seven Bodies, Black Box, Items Recovered In Military Jet Crash
He expressed concern over low levels of sensitisation on the need to adopt organic substances.
"In a country like Germany, it is an offence for any farmer not to produce organic.
"The level of sensitisation on that is still very poor, so, it's high time we started moving from inorganic that is not friendly to our health and environment.
"We don't trade our health on the platter that we want to make money; our poultry farmers should start thinking beyond I want to make money and they just give us anything anyhow.
"How can you be using `hypo' to treat birds? We need to start thinking organic as fast as possible,'' Kwassau said.(NAN)