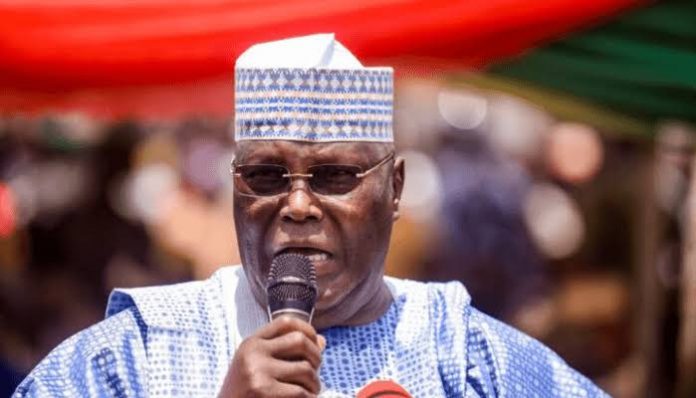 The 2023 Peoples Democratic Party (PDP) presidential candidate, Atiku Abubakar, has expressed that Nigeria is marking its 63rd independence anniversary at a pivotal moment.
Atiku, in his Independence Day address delivered in Abuja, emphasized that Nigeria, despite not reaching its full potential, has much to be thankful for, particularly the accomplishments of its youths in various fields, which have raised the national flag on the global stage.
The former Vice President and Wazirin Adamawa pointed out that this year's Independence Day coincides with a time when Nigeria faces significant challenges in various aspects of its national life.
He said, "Sixty-three years ago, when our great nation gained independence, it was based on the promise of abundant prosperity and the principles of social justice. As a nation, we have continually strived to realize the dreams of our founding fathers, upholding the commitments to shared prosperity and social justice."
Atiku commended the outstanding achievements of Nigerian sports figures, academics, and artists who have elevated the nation's name globally. He praised the determination and resilience of young Nigerians who refuse to give up on their country, considering them a source of inspiration for a brighter future.
He emphasized the significant role of Nigerian youth in the global workforce, recognizing their competence and capabilities in various fields worldwide.
Atiku stated, "The success and bravery of our youth are central to what we celebrate today as a nation."
He went on to highlight the importance of having political leadership that reflects the pride of the Nigerian people, calling for leaders who uphold democratic values and contribute to the nation's progress.
Acknowledging the challenges in the economy, security, and other vital areas, Atiku urged Nigerians to have faith in their strength and work together to steer the country away from uncertainty toward a safer future.
In conclusion, he extended his congratulations to fellow Nigerians, as well as friends and well-wishers of Nigeria worldwide, on the occasion of Independence Day and invoked God's blessings upon the Federal Republic of Nigeria.