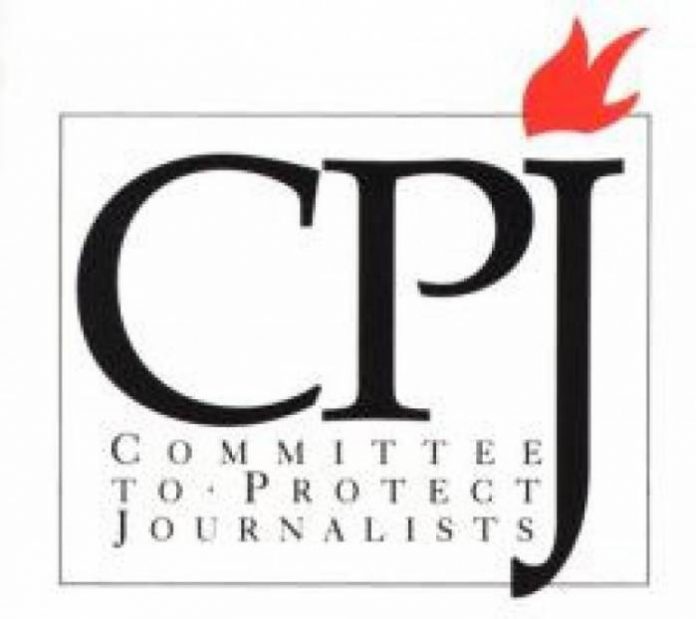 The Committee to Protect Journalists (CPJ) has disclosed that the number of journalists imprisoned worldwide in 2019 remained high for the fourth year running.
It put the figure at least 250.
This was disclosed in a statement issued by CJP on Wednesday signed by its executive director, Joel Simon.
According to the release, China and Turkey top the list of the world's leading jailers.
The statement read: "The number of journalists imprisoned for their reporting globally reached at least 250 for the fourth consecutive year, with China and Turkey topping the list of the world's leading jailers, the Committee to Protect Journalists found.
"As of December 1, 2019, the Committee to Protect Journalists found at least 250 journalists in jail in relation to their work, ninety-eight percent of whom are local journalists. After China, Turkey, Saudi Arabia, and Egypt, the world's worst jailers are Eritrea, Vietnam, and Iran.
READ ALSO: Foreign Titbits: Reuters journalists jailed in Myanmar over secrets act
"President Xi Jinping further tightened the state's iron grip on the press in China, where 48 journalists are behind bars. Turkey, having stamped out virtually all independent reporting and criticism by closing down more than 100 news outlets and lodging terror-related charges against many of their staff, had 47 imprisoned journalists in 2019. Dozens more in Turkey still face trial or have been sentenced to jail and are free on appeal."
The CPJ stated that: "The imprisonment of a single journalist is a terrible injustice that has far-reaching consequences for families, friends, and colleagues. But the imprisonment of hundreds of journalists – year after year – is a threat to the global information system on which we all depend. Repressive governments are using these cruel tactics to deprive their own societies and the entire world of essential information."
He identified some of the factors leading to the imprisonment of journalists to include authoritarianism, instability, and protests in the Middle East.
Authoritarianism, instability, and protests in the Middle East led to a rise in the number of journalists locked up in the region – particularly in Saudi Arabia, which jumped to 26 behind bars in 2019, putting it on par with Egypt as the third worst jailer worldwide.
"Politics was again the beat most likely to land journalists in jail, followed by human rights and corruption. While the majority of journalists imprisoned worldwide face anti-state charges, the number charged with "false news" rose to 30; in 2012, CPJ found only one journalist worldwide facing the allegation. Repressive countries including Russia and Singapore have enacted laws criminalizing the publication of "fake news" in the last year," the statement added.