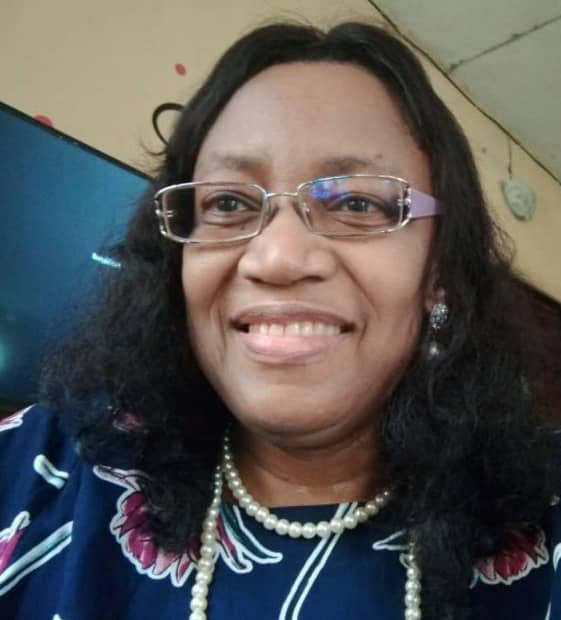 The global community is brimming with excitement and hope, over the phenomenal progress so far achieved, by top pharmaceutical giants, Pfizer and Biopharmaceutical New Technologies (BioNTech) in the development of a potential vaccine for COVID-19.
The collaboration between the United States (US) drug manufacturing firm, Pfizer and its German counterpart, BioNTech to develop a potential COVID-19 vaccine, the BNT162 mRNA vaccine program and modRNA candidate BNT162b2 has, indisputably yielded good results.
Based on interim phase three clinical trials, their COVID-19 vaccine candidate indicated 90 percent efficacy, a statement from Pfizer revealed.
'Based on current projections we expect to produce globally up to 50 million vaccine doses in 2020 and up to 1.3 billion doses in 2021,' they stated in an online report.
This assurance is exhilarating and has offered much relief and confidence, over the imminent defeat of the virus, that has wrecked millions of lives and businesses, universally.
Indeed it is a momentous time for the medical community and scientists, who have toiled, assiduously, since the emergence of the pulmonary infection, last December, in Wuhan, China, to discover a right remedy.
Today, the world is on the verge of clasping the long-awaited serum.
Right now, the global community is virtually standing in unison and saying, 'thanks to Pfizer and BioNTech for a job well-done.'
Chairman and Chief Executive Officer of Pfizer, Dr. Albert Bourla, said 'it is a great day for science and humanity. The first set of results from our Phase 3 COVID-19 vaccine trial provides the initial evidence of our vaccine's ability to prevent COVID-19.'
'We are reaching this critical milestone in our vaccine development program at a time when the world needs it most with infection rates setting new records, hospitals nearing over-capacity and economies struggling to reopen.'
'With today's news, we are a significant step closer to providing people around the world with a much-needed breakthrough to help bring an end to this global health crisis.'
Similarly, Co-founder and CEO of BioNTech, Prof. Ugur Sahin, described it as a victory.
'The first interim analysis of our global Phase 3 study provides evidence that a vaccine may effectively prevent COVID-19. This is a victory for innovation, science and a global collaborative effort.'
'When we embarked on this journey 10 months ago this is what we aspired to achieve.
Especially today, while we are all in the midst of a second wave and many of us in lockdown, we appreciate even more how important this milestone is on our path towards ending this pandemic and for all of us to regain a sense of normality.'
'We will continue to collect further data as the trial continues to enroll for a final analysis planned when a total of 164 confirmed COVID-19 cases have accrued,' he promised, while thanking 'everyone who contributed to make this important achievement possible.'
The road to this historic breakthrough, was certainly not paved with gold as captured by the two chief executives.
'The Phase 3 clinical trial of BNT162b2 began on July 27 and has enrolled 43,538 participants to date, 38,955 of whom have received a second dose of the vaccine candidate as of November 8, 2020.'
'Analysis evaluated 94 confirmed cases of COVID-19 in trial participants'
'Approximately 42 percent of global participants and 30 percent of US participants have racially and ethnically diverse backgrounds.'
'The trial is continuing to enroll and is expected to continue through the final analysis when a total of 164 confirmed COVID-19 cases have accrued.'
'The study will also evaluate the potential for the vaccine candidate to provide protection against COVID-19 in those, who have had prior exposure to SARS-CoV-2, as well as vaccine prevention against severe COVID-19 disease.'
'In addition to the primary efficacy, endpoints evaluating confirmed COVID-19 cases accruing from 7 days after the second dose, the final analysis now will include, with the approval of the FDA, new secondary endpoints evaluating efficacy based on cases accruing 14 days after the second dose as well.'
Though the final vaccine efficacy percentage may vary, the Data Monitoring Committee (DMC) has not reported any serious safety concerns, hence the study will continue to collect additional safety and efficacy data as planned, for further discussions among regulatory authorities worldwide.'
Meanwhile, plans for the submission for Emergency Use Authorization (EUA) to the U.S. Food and Drug Administration (FDA) will commence after the required safety milestone is achieved,' they explained.
United States(US) President-elect Joe Biden commended the accomplishment, but called for caution and patience, because the clinical trials and safety protocols have not been concluded.
'America is still losing over 1,000 people a day from COVID-19, and that number is rising and will continue to get worse unless we make progress on masking and other immediate actions. That is the reality for now, and for the next few months,' Biden stressed.
'The announcement 'promises the chance to change that next year, but the tasks before us now remain the same.'
The raging media war over the funding of the project is faulty.
When Bourla was quizzed last September about funding sources, he threw up some interesting but stoic remarks.
American author and business journalist, James Surowiecki, however pointed out that 'US precommitted to pay $1.95 billion for 100 million doses of Pfizer's vaccine once it was approved, regardless of whether other vaccines were available or better.'
According to him that gave Pfizer the certainty to invest in its development, saying 'It is, in fact, a partnership.'
However, much of humanity cares little or nothing about these needless politically-motivated controversies over the funding of the project.
What is important is the significance of this miraculous feat, which is being meticulously formulated for a desperate world, in search of the best antidote to the plague, that has wrecked lives and business across every land.
Bourla hailed the entire team and volunteers for their sacrifices and contributions.
'I want to thank the thousands of people who volunteered to participate in the clinical trial, our academic collaborators and investigators at the study sites, and our colleagues and collaborators around the world who are dedicating their time to this crucial endeavor.'
'We could not have come this far without the tremendous commitment of everyone involved.'
For over 150 years, Pfizer, has applied 'science and our global resources to bring therapies to people that extend and significantly improve their lives.'
READ ALSO: #EndSARS: Gov. Oyetola Lifts Curfew In Osun
Consistent with its responsibility, as one of the world's premier innovative biopharmaceutical companies, it collaborates 'with health care providers, governments and local communities to support and expand access to reliable, affordable health care around the world.'
The company said it works with 'colleagues across developed and emerging markets to advance wellness, prevention, treatments and cures that challenge the most feared diseases of our time.'
BioNTech is a next generation immunotherapy company pioneering novel therapies for cancer and other serious diseases.
The firm is widely acknowledged for its wide array of computational discovery and therapeutic drug platforms for the rapid development of novel biopharmaceuticals.
Though the vaccine may not be certified for public administration, till early next year, it is certainly a historic win, that has ignited, tremendous optimism to an anxious world.
As the study peaks, the two companies, deserve every support and resource needed to deliver the much-awaited vaccine, without bureaucratic hitches and political foibles.
.Ojukwu, Fellow Hubert Humphrey program and journalist, wrote this treatise, as part of efforts to promote public health and implementation of Sustainable Development Goals (SDGs) in society. Kindly send feedback to [email protected].