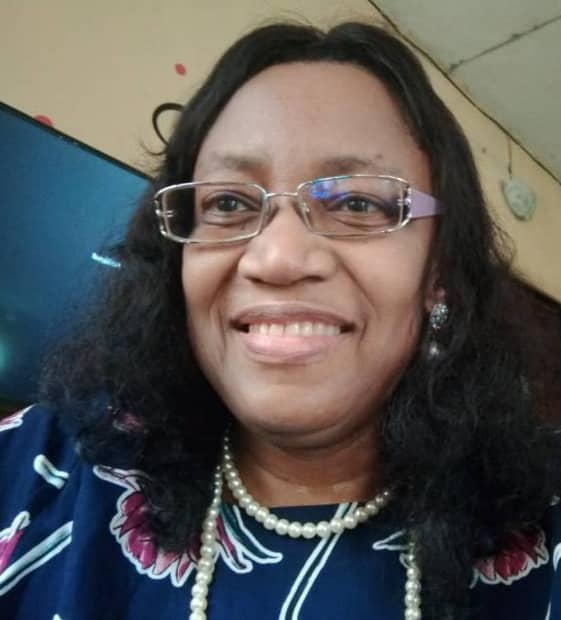 Africa's recent health victories are quite exhilarating, given its asphyxiating struggles, with dictatorial governments, endemic poverty, systemic corruption and overpopulation crises.
First, the embattled continent, defeated polio, as Nigeria kicked out the crippling disease, after decades of struggle.
Last Tuesday, Africa Regional Certification Commission certified the region, as wild polio-free, after four years without a case.'
This scorecard marks the end of the protracted war against the debilitating malady in Africa.'
'With this historic milestone, five of the six WHO regions, representing over 90 percent of the world's population, are now free of the wild poliovirus, moving the world closer to achieving global polio eradication.'
World Health Organization(WHO) Director-General Dr. Tedros Ghebreyesus said 'ending wild polio virus in Africa is one of the greatest public health achievements of our time and provides powerful inspiration for all of us to finish the job of eradicating polio globally.'
He commended 'governments, health workers, community volunteers, traditional and religious leaders and parents across the region who have worked together to kick wild polio out of Africa.'
According to a statement from the agency's Communications Officer, Oliver Rosenbauer, the two countries worldwide still recording wild poliovirus transmission are Pakistan and Afghanistan.
'Strong leadership and innovation,' it stated were 'instrumental in stopping the wild poliovirus. Countries successfully coordinated their efforts to overcome major challenges to immunizing children, such as high levels of population movement, conflict and insecurity restricting access to health services, and the virus's ability to spread quickly and travel across borders.'
Rotary International President Holger Knaack, said 'during a challenging year for global health, the certification of the African region, as wild poliovirus-free, is a sign of hope and progress that shows what can be accomplished through collaboration and perseverance.'
Eminent philanthropists Bill Gates and Aliko Dangote, as well as former World Bank Vice-President, Prof Ngozi Okonjo-Iweala also commended the success.
Global Polio Eradication Initiative (GPEI), the public-private partnership, leading the eradication campaign called the development a 'historic achievement' in global health.
'Since 1988, cases have been reduced by 99.9 percent, by the coalition, comprising national governments, WHO, Rotary International, the United States(US) Center for Disease Control and Prevention(CDCP), UNICEF, the Bill and Melinda Gates Foundation, The Vaccine Alliance(GAVI) and a broad range of long-term supporters.
The North-East area, was the last epicenter in the country, due to terrorist activities.
This feat was closely followed by the historic triumph of Togo, over Human African Trypanosomiasis, popularly called sleeping sickness, becoming the first country in Africa to reach this milestone.
The agency's regional Director for Africa, Dr. Matshidiso Moeti, commended Togo for crushing the deadly scourge, that still threatens millions across the zone.
Africa has, indisputably, put up a good fight against the deadly disorders.
Clearly, these breakthroughs are quite remarkable, offering great prospects for a brighter future.
To sustain these endorsements, the region should invest more in public health interventions, particularly in remote settings.
Importantly too, political leaders need to address underlying socio-economic agents that foster high mortality and morbidity rates among the populace.
Africa cannot continue to watch idly, while other regions parade cutting edge economic and technological innovations.
Therefore the current global solidarity, provides an audacious impetus, to harness vital resources and expertise, to reposition the fortunes and future of this beautiful land of flora and fauna.
What Africa needs is to institutionalize political reforms, capable of raising true leaders not rulers, who are more interested in padding their pockets, rather than the welfare of the pauperized masses.
Today's crop of dictatorial characters, parading themselves as democrats can take a few lessons from the life and imprint of late Nelson Mandela.
Furthermore, the region also needs to review and jettison negative cultural and religious tenets that circumscribe its peace and progress.
It is such antiquated beliefs that incubate and sustain terrorism, gender-based violence, child abuse, over-population and dictatorships across the region.
The concept of polygamy and unplanned parenthood is not only anachronistic, but a disservice to society.
Overpopulation is a burden to society, because it escalates demand for welfare, which invariably outstrips available public services and budgetary allocations earmarked for infrastructures.
Obviously those who still promote polygamy are either profusely ignorant or simply mischievous.
When adults breed children they can not adequately cater for, they undermine projections for efficient use of scarce resources for qualitative education, health and other basic amenities.
These complexities must be considered, in delineating national planning programmes, in order to reduce socio-economic irregularities and diseases.
The region needs to strengthen its weak health systems, which have been further stretched by COVID-19.
African health ministers, underscored this point, while voicing concerns over the impact of COVID-19.
'The pandemic is a poignant reminder for countries to bolster health systems.'
Relatedly, a recent assessment by WHO reported 'gaps in different capacities, with the most acute seen in poor physical and financial access to services, and low resilience of health systems in states.'
This scourge has underscored 'the high risk countries face if their populations are unable to access available services, and if the systems are not resilient enough to absorb stress and sustain service provision during a shock event.'
According to Dr. Moeti, COVID-19 has proven once again the importance of investing in health systems, enhancing equitable access to care, as well as improving readiness to prevent and control outbreaks.
A well-funded and transparent health system, devoid of financial recklessness, will definitely extend increased medical services to rural communities.
READ ALSO: Former President Of India Dies After Covid Diagnosis
'Recovering from this pandemic will be incomplete without strong measures to bolster health systems.'
As Dr. Moeti said 'we must seize the opportunity and make the leap for a better tomorrow.'
But will the present leaders, albeit rulers, take this leap?
This is the question. It is a question that will continue to haunt the region, until a true and transparent leadership, capable of rescuing its people from destitution and despair, emerges.
.Ojukwu, a journalist and public policy analyst, wrote this treatise, as part of a series to boost actualization of Sustainable Development Goals(SDGs) and targets across society.