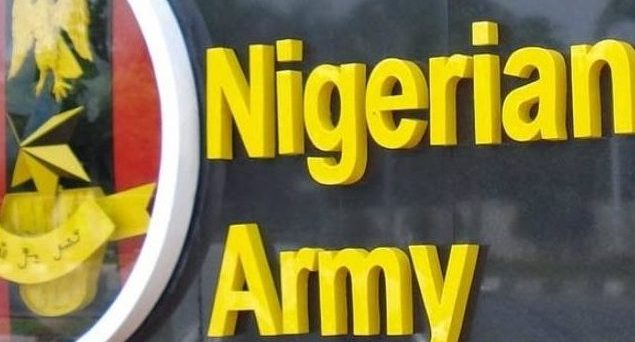 The Nigeria Army said it has recovered 21 additional bodies in an operation to rescue oil exploration crew abducted by the Boko Haram insurgents in Borno.
A statement signed by Brig. Gen. Sani Kukasheka, Director Army Public Relations, released in Maiduguri, said that the army recovered vehicles and various calibres of weapons in the operation.
"So far the search and rescue team has recovered additional bodies of five soldiers, 11 members of the Civilian Joint Task Force (CJTF) and five members of the exploration team.

"Contrary to reports in some media, six out of the 12 members of the exploration team that went out are still missing, while one of the NNPC staff returned to base alive," Kukasheka said
Kukasheka, who described the incident as unfortunate, said that the error emanated from the statement issued by the army on the rescue mission was not 'deliberate'.
"The incident of 25th July 2017, where Boko Haram insurgents ambushed our troops including members of the CJTF escorting some staff of the NNPC as well as that of University of Maiduguri (UNIMAID) on oil exploration in Yesu District of Magumeri Local Government Area of the state is unfortunate and highly regrettable.

"Most regrettable also is my earlier release on the said incident about the rescue of all NNPC Staff. The error in the statement was not deliberate".
It will be recalled that the Nigerian Army had earlier claimed to have rescued all the abducted university's personnel.
However, the Vice Chancellor, Prof Ibrahim Njodi, said the army only rescued five dead bodies while four staff were still missing.
The army spokesman said the Nigerian Army was reputed for timely dissemination of information on its activities in the counter-insurgency operations.
He reiterated the readiness of the army to always inform Nigerians  of its activities.
Kukasheka said the army had redoubled efforts in the pursuit of the insurgents to rescue the abducted personnel.
"The Nigerian Army condoles with the families of all that lost their loved ones in this unfortunate incident," the statement said.
According to him, the army has recovered three of its gun trucks from the insurgents, in addition to four Rocket Propelled Grenade (RPG), four RPG chargers, six AK-47 rifles, one Anti-Aircraft Gun, one General Purpose Machine Gun, one Anti-Aircraft Gun Barrel, one RPG tube, four dane guns, eight tyres and two rims.
Other items recovered include one pumping machine gun, two tyre jacks, one super battery, five reflective jackets, three Toyota Hilux, four jerry cans filled with petrol, one Motorola radio, one Geographical Positioning System (GPS), 21 empty jerry cans, two shovels and three food coolers.
Troops also recovered 122 rounds of PKM ammunition, 213 rounds of 7.62mm NATO ammunition, 1255 Anti-Aircraft Guns ammunition, four boxes of API 12.7mm ammunition, one AK-47 Rifle Magazine, a digger, two bows and 13 Arrows, two LLG bombs, assorted drugs and working tools.