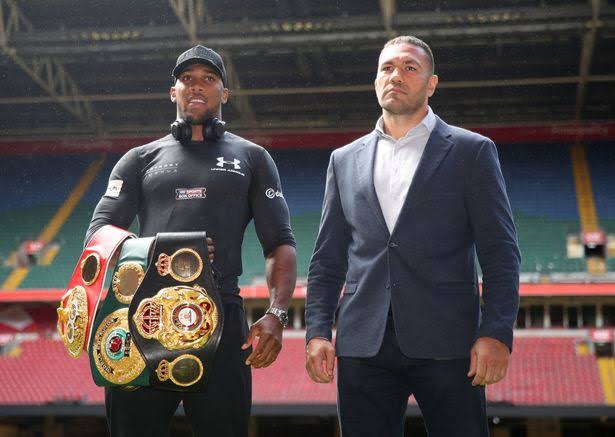 Anthony Joshua popularly known as AJ is set to defend his three world heavyweight titles against his mandatory IBF challenger, Kubrat Pulev in December, according to Eddie Hearn, boxing promoter.
Speaking with ESPN, Hearn said: "We know AJ's only going to fight once this year, so we want to give ourselves the best opportunity to bring in a crowd, and that would obviously be the later the better. But it's still not a gimme at all. There's still a very strong chance that AJ will have to fight behind closed doors."
Hearn also said they would need to get an understanding from the government what is allowed in arenas due to the regulations laid down as a result of the COVID-19 pandemic that is ravaging the world currently.
The fight, which was originally scheduled to take place on June 20 at the TottenhamHotspur Stadium was canceled due to the coronavirus pandemic.
READ ALSO: COVID-19: World champion Anthony Joshua in self-isolation after meeting Prince Charles
A new date has not been announced yet but it is likely going to happen in London's O2 Arena as a possible location.
According to Hearn, the fight is likely going to be held behind closed doors.
The British-Nigerian heavyweight champion currently holds the WBA, WBO and IBF heavyweight titles.
He is also preparing to face WBC champion, Tyson Fury, after his fight with Pulev, reports say.