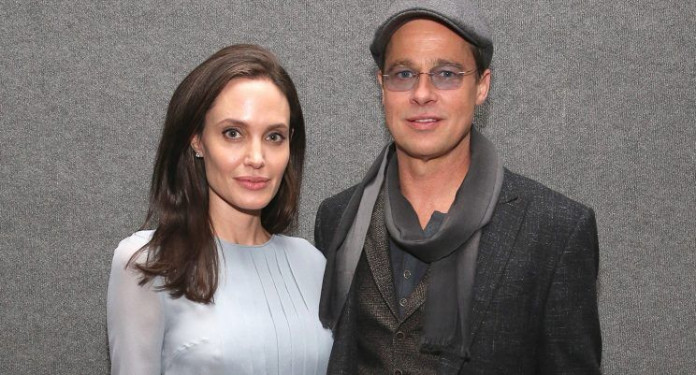 Angelina Jolie is speaking out about her public divorce from Brad Pitt.
Jolie and Pitt called it quits after 12 years together in September. And while the split came as a shock to many, the actress admits that their marriage began to crumble while filming her latest directorial effort First They Killed My Father in Cambodia last summer.
In the interview, Jolie also reveals that she developed Bell's Palsy, in addition to hypertension, last year, a result of damage to facial nerves, causing one side of her face to droop. "Sometimes women in families put themselves last," she says, "until it manifests itself in their own health."
After having a preventative double mastectomy and reconstructive surgery and later her ovaries removed, she says she immediately went into menopause.
As for her family, Jolie plainly states that their globe-trotting lifestyle "was not the problem" that led to her divorce.
Still, she admits the divorce has been hard on their six kids — Maddox, 15; Pax, 13; Zahara, 12; Shiloh, 10; and twins Vivienne and Knox, 8.
Five days before she filed for divorce, the Los Angeles Department of Children and Family Services and the FBI launched an investigation after Pitt allegedly got "verbally abusive" and "physical" with Maddox, his and Jolie's oldest child, after drinking on the couple's private plane on Sept. 14.
They concluded that there were no findings of abuse and the former couple released a joint statement saying they were working with a private judge to resolve their divorce and would "act as a united front" moving forward. The FBI closed the criminal case with no charges.