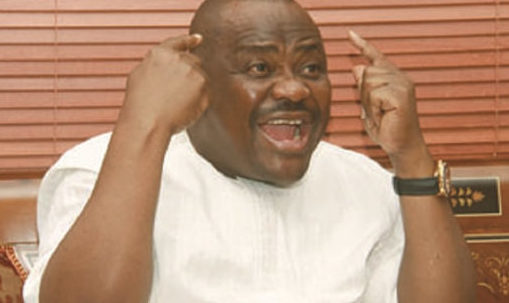 Governor of Rivers State, Nyesome Wike, has said the investigation by the Economic and Financial Crimes Commission, EFCC, over an alleged N117 billion transaction by the state government in the past three years is politically motivated.
Wike made the assertion following EFCC's probe of the Managing Director of Zenith Bank, Peter Amangbo, over the alleged transaction.
The governor said, however, that no official of his government would honour the invitation of the EFCC until the court of appeal set aside the 2007 judgment which prohibited the EFCC from investigating the state.
READ ALSO: 2019: News of plan to defect malicious – Atiku
A statement issued by Wike spokesman, Simeon Nwakaudu, reads:  " We are not afraid of their probe and they have no power to probe us. No government official will appear before the EFCC until they set aside the court judgment of Rivers State government against them in 2007. We cannot be intimidated.
"They filed for leave to appeal the judgment at the court of appeal. Until they set aside the judgment, we will not come. We are aware of their tricks. They should not bother engaging in media trial because it will not work. This is mere political witch-hunt.
"They must obey the law. We have filed another action against the EFCC. Because they have been served, they are telling the Press that they have started investigating Rivers State government.
"This media war by the EFCC will not work. We stand on the rule of law."