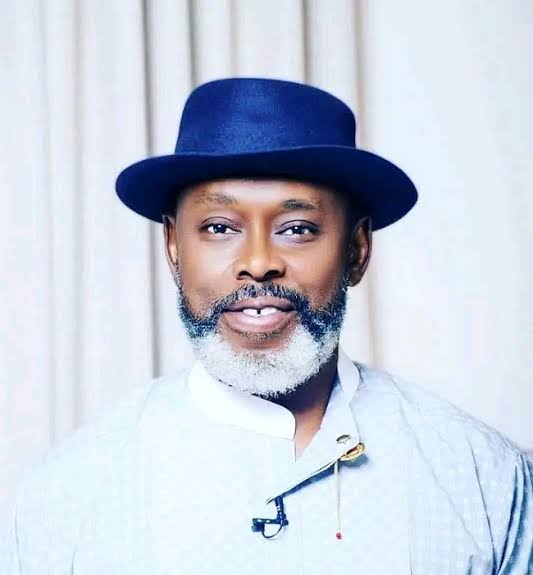 Sen. Ita Enang, former Special Adviser to the President on Niger Delta, has prayed a Federal High Court, Abuja, to strike out a suit filed by Mr. Akanimo Udofia to compel Independent National Electoral Commission (INEC) to accept his name as the APC governorship candidate for 2023 election in Akwa Ibom.
Mr. Enang, who was joined as 2nd defendant in the suit, told Justice Emeka Nwite that Udofia's suit was frivolous and had no life any more after a judgment delivered in his favour by a sister court sitting in Uyo.
The ex-lawmaker's oral application followed the failure of Udofia's counsel, Umeh Kalu, SAN, to respond to his counter affidavit served on the plaintiffs upon resumed hearing in the matter.
No sooner had Kalu prayed the court for an adjournment to enable him respond to Enang's counter affidavit, which he said was served on him last Friday, than Enang sought a court order striking out the entire suit.
"Following your ruling on Dec. 6 that the 2nd defendant be joined, we have amended our originating summons and parties were served.
"But about 5pm on Friday, we got a process from the party that had been joined. We asked for little time to respond, may be after the courts resumption from vacation in January," Kalu had said shortly after the matter was called.
But the ex-presidential aide, who argued that the case was a pre-election matter which must be determined within a timeframe, said Udofia was no longer ready to prosecute the suit but only employing a delay tactic.
He said that though he received the amended application from the plaintiffs last Thursday, he filed and served his processes the next day (Friday).
"If the plaintiffs are not serious, this matter should be struck out.
"There is no new thing in this matter as judgment had been delivered by your learned brother at Uyo division of this honourable court.
READ ALSO: Christmas Concert: Wayne, Alade, Others To Perform In Lagos
"They are only using this to delay the matter. I will pray that this matter be struck out," he said.
Justice Nwite, however, said that it would be in the interest of justice to give the plaintiffs more time.
"Your case should have been considered more strongly if they (plaintiffs) had not filed anything or were not represented here in court.
"I think it will not be fair to shut them out; let us hear them out," the judge said.
But Enang urged the court to give Udofia 48 hours to respond to his counter affidavit, the suit, being a pre-election matter.
According to Enang, I am the party that is affected in this matter because they are not a member of the party (APC), and a court judgment has declared that he is not a member of the party.
"Therefore, this suit becomes a vexatious proceeding.
"I will plead that we should give them 48 hours to file," he said.
Responding, Kalu said Enang was only being emotional, having appeared for himself in the matter.
"And this is what happens when lawyer takes up his own matter. He is a politician and I am not. Let us wait till January," he said.
Enang, however, urged the court to give a time limit within which processes should be exchanged between the parties before the next adjourned date.
Justice Nwite therefore warned against any action that could stall the proceeding in the next date.
Kalu then undertook that all his court documents would have been filed before the next hearing.
In a short ruling, the judge, who adjourned the matter until Jan. 10, warned parties against filing their applications late.
"I decided to adjourn this matter with a warning that all processes must be filed before the next adjourned date and hearing notice should be served on the 1st defendant," he ordered.
The News Agency of Nigeria (NAN) reports that the APC and Udofia had sued INEC as the sole defendant in the matter.
Udofia, a factional governorship candidate of the APC, had sought an order compelling INEC to accept his name as governorship candidate for Akwa Ibom 2023 poll.
He is also asking for an order directing the commission to publish his name as forwarded by the party to it.
The court after listening to parties in the suit had fixed Oct 6 for judgment.
But the appearance of Enang in court forced the judge to halt the delivery of the judgment.
The ex-lawmaker drew the attention of the court to his presence as a party seeking to be joined in the matter and the court granted his prayer in a motion he brought for joinder on Dec. 6.(NAN)