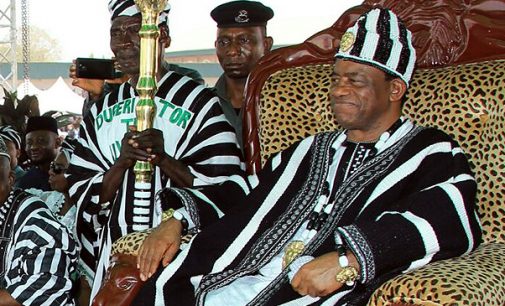 The Tiv Area Traditional Council has commended President Mohammadu Buhari on the appointment of a Tiv son Senator George Akume as a Minister in his cabinet.
The Council presided over by its Chairman, Orcivirigh James Ortese Ayatse also commended the President for the immortalization of late J.S Tarka by renaming the Federal University of Agriculture, Makurdi after him.
The Council gave the commmendation during a meeting held in the Tor Tiv's Palace in Gboko local governmet area of the state.
They expressed the appreciation of Tiv people to President Buhari, describing his action as an honour to the entire Tiv nation.
The Council expressed its anticipation that the President would further honour the Tiv nation with more appointments of her sons and daughters in strategic positions in his government.
Meanwhile, the Council has congratulated Sen. Akume on his appointment as Minister of Special Duties and Intergovernmental Affairs wishing him many years of fruitful service to the father land.
The Council further expressed gratitude to the member of the National Assembly representing Gboko/Tarka Federal Constituency, John Dyegh, for sponsoring the Bill for the change of the university's name and functional mandate, which was subsequently assented to by President Mohammadu Buhari.